Hello and happy BonBlast day! 🙂 Hope you're thriving as always.
Today we're gonna chat about five kinds of buyers. We all have them. These are your casting directors, agents and managers, producers, directors, writers, showrunners, fellow actors who create content, your whole fanbase!
I'm gonna take you through each with a few examples from my own life… because examples tend to work best when they're not all about you. Also, the mistakes made are funnier when they're mine, not yours. 😉
1. The Unaware
This person is clueless. Skip 'em. They're not worth your energy. In my life, this is that sliver of whactors who aren't looking for solutions to problems; they want attention, they want to complain about the state of the industry, they want to tell me SMFA won't work for them. They're right about that last bit, of course, because *nothing* will work for them because they're not looking for anything to work. For you, this might be that wannabe "producer" who posts casting notices at Craigslist but has no IMDb presence (he says he "likes to keep a low profile"… y'know, like no producer in the history of ever). Don't bother. Pass. I invested way too much time when we first built Self-Management for Actors trying to use it to help "the unaware." Don't you spend too much time investing your energy into projects with "the unaware." The only purpose this person serves is to help you refine your picker.
2. The Problem Aware
This buyer knows where it hurts. They're keenly aware of what's wrong and they're not shy about sharing it. They may look an awful lot like the unaware at first, but the major difference is that "the problem aware" will try stuff. Maybe too many things, actually. This is the actor who throws money at solutions before knowing in their gut it's the right fit for them. Seeing others postcard? Oh, man! I'd better postcard. Friends are hitting workshops? Oh, crap! I'd better become a workshop junkie! Heard someone got an agent by doing extra work? Watch me be "America's Next Top Background Artist" repped by ICM tomorrow. Oh… that's not how it works? Crap. I still have my problem. In your life, this may be a director in a blackbox theatre space who keeps casting and recasting the same show for months because she'll "know it when she sees it" but whose own lack of focus is gonna prevent anything worth anything from coming together except maybe by sheer luck. Once. That one time it worked will become the urban legend told and retold for the rest of her career.
3. The Solution Aware
This buyer knows the fix. This is where the story gets painful for me. I spent the better part of the lifetime of Self-Management for Actors TEACHING "the problem aware" what the solution could be. I educated a generation of actors on the importance of having a clear castable brand, on the value in creating content to showcase that storytelling gift, and on the power of data in targeting the right buyers. This is painful because while I spent years — starting with the hours upon hours logged in message boards all over the internet from the late '90s — helping buyers become "the solution aware," slicker marketers swooped in and got MY business. I kept giving away countless pieces of specific, super valuable advice while folks who are no longer even in this industry became millionaires using my methods. The healthy reframing I do for this today is: "This was on me. I did private coaching in inbox after inbox after inbox and in lunch after lunch after lunch because OF COURSE they couldn't afford to pay me; they were saving up to work with people who knew their worth and marketed accordingly. I was WILLING to give it away." (This is an enoughness issue. I thought my help was only valuable if free. It couldn't *possibly* be worth paying for, right? Because *I* didn't believe in me.) If you surround yourself with "the solution aware," you may see yourself being told audition after audition after audition how talented you are… while they keep "going another way" with the casting. Or you keep doing copy-credit-meals while your doppelgänger gets to the next tier. You've attracted buyers who know they need… something exactly like you… but you're not closing the deal.
4. The Product Aware
This buyer knows what the fix is, specifically. This is the actor in my career who doesn't need to know the WHY behind the WHAT in order to *get* that there's value in tracking patterns and targeting fellow storytellers with specificity and clarity that's bolstered by on-brand content creation and a unified marketing strategy. "The product aware," when they know the product is SMFA, is one of my favorite buyers. The exchange is simple. Easy. "I need an agent," you say. "Oh… let me explain the power of calculating with unshakable accuracy who your target casting director's favorite agent is…" I begin, but you cut me off. "Bon. Duh. Of course that's brilliant. Show me how. I'm in." Ah… this is the buyer I began to attract more and more of after beginning to lean into my enoughness. This is Jennifer Lawrence having zero concern about what might happen when she told the studio, "I'm worth what my male co-stars are getting paid for this film." And then she got it. This is you when your primary, high-target buyer starts making SURE you're coming in on everything she's casting. And she's fighting for you. Sure, you're not always gonna get the part, but you don't ever have to struggle to convince anyone in that office you're worth the investment. Everyone in that office KNOWS. And you feel the love.
5. The Superfan
Ah… this buyer will plunk down the green for whatever it is you create. This is the actor with all *seven* of my books on her shelf, plus both Kindle editions, the audiobook, and all of The SMFA Hot Sheets printed up and in a binder. Highlighted. Flagged. Memorized. The superfan makes my day, daily. Seeing my work quoted, turned into fancy images posted online, tacked up on vision boards… yeah. That's a special kind of awesome. This is you getting straight offers. No more auditions. Maybe just a courtesy meeting to go over terms. This is the actor in my life who knows — for sure — when there's birthday money coming in, it's going toward a coaching package with me so we can huddle about some next-tier realities that may include you holding up something gold and shiny (and maybe giving me a shout-out). For you, it's that your name is on a list made in this office EVERY project… and the convo becomes, "Could we GET HER?!?" Everyone is excited for the potential of collaborating with you. And you're not walking around wondering how it's possible anyone could *want* to spend all this time and energy investing in you.
I know that last part about your high-level enoughness at this step is true because you don't GET to the level at which you deal with "the superfan" 'til you're down with brand YOU. You would bounce quickly out of dealing with "the product aware" after experiencing it once or twice and spend years — like I did with Self-Management for Actors — servicing "the solution aware" (but totally handing off those buyers to better marketers like I did) if you didn't UP the enoughness quotient.
You have to believe in your worth enough that you don't just sit there having the talent to solve the buyers' problems. You must possess the willingness to sing from the rooftops (or sit with that deep knowing, if that's more on brand than singing, for you) that you're what those specific buyers are looking for. And then you have to not think it's a fucking fluke when they start agreeing with you about that. You have to avoid upper-limit problems like it's your job. Because at this point in your career, IT IS.
You have to believe that, YES, it can be "this easy" after all those years of slogging through, struggling to be seen.
And what is THE number-one most effective way to feel this level of enoughness that allows you to possibly even SKIP working with "the product aware" and just jump straight to providing product for "the superfan"?
Creating your own content.
Period.
I know, I know… you didn't expect I was gonna preach about that today, but I always will. Because, see, Self-Management for Actors is self-produced work. I put it out into the world before I knew it had a fanbase. Because I knew it had VALUE… and educating people about it was the bigger part of my job for a long time.
There is NOTHING I advise you do in attracting the attention of the right buyers — at the superfan level — that I haven't tested out, workshopped with thousands of clients around the world, and experienced massive results from. Eventually.
Yeah, yeah, yeah… consistently creating your on-brand content that shows the buyers, "This is what I do," while possibly educating them on why it is they need this particular thing (and that you're the ONLY one to provide it so brilliantly) takes an investment of a LOT of time. And patience. And — more than anything else — belief that it has value.
Because if you don't believe what you're creating for the world has value — and that YOU have value — you're never gonna get anyone on the buying side of things to believe it.
I share all this with you hopeful that you address any lingering enoughness issues as early as possible in your creative career. I spent way more time than necessary knowing my work had unquestionable value… but not believing in myself enough to sell my work well.
(This is not a problem today. My enoughness is solid. So much so that I'm going to take this parenthetical to encourage you to take advantage of 2018 pricing of our flagship program — our 100-day challenge Get in Gear for the Next Tier. Yes, that means what you think it means. New pricing for 2019. And plenty of time to lock in our lowest membership rate before then. I don't need to convince you of the value in this program. You either understand the role that 100 straight days of structure and support and Self-Management for Actors goodness could play in your life or you need more information, which you can get right here. Normally I would use this parenthetical to tell you there's still room in our LA one-day intensive later this month, but there's no more room. We're full. Again. Stay tuned for November enrollment.)
Okay, let's hear it. Are you spending most of your energy wasting time with "the unaware," hearing way too much complaining and seeing not enough action with "the problem aware," getting in front of but not really closing the deal with "the solution aware," happily enjoying a streak of good times with "the product aware," or — having cleared out any upper-limit problems or lingering issues with your own enoughness — really basking in a life with "the superfan" buyers?
Pop your situation in the comments below! I cannot wait to jam with you about this! 🙂 And of course, I hope you'll share what your content-creation plan is for both fortifying your enoughness *and* attracting those superfans we KNOW are out there to consume what you were born to create!
'til next time… stay ninja!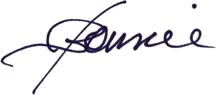 ---
Bonnie Gillespie is living her dreams by helping others figure out how to live theirs. Wanna work with Bon? Start here. Thanks!
(Visited 459 times, 1 visits today)