Have you ever felt FOMO? That's the ol' fear of missing out, of course.
It's used a lot in sales because if you can be made to feel as though you're missing out on something everyone else is experiencing, you can be triggered into spending money (and you know I'm all about identifying ways we're being sold to).
Welp, I wanna share with you a favorite vid.
This is a fairness study in which Capuchin monkeys are given different rewards for doing the same task.
Obviously, a lot is being measured in this study and it's a delight to watch for several reasons (and of course, the YouTube comments are awesome, because there's discussion about whether or not the unfairly treated monkey ever earned a grape after all this… which is a further study on fairness and I just geek out like crazy on watching the rationalizations humans use for our understanding of human — and animal — behavior).
But what I want to focus on is the fact that the monkey who is not earning grapes actually sees she is missing out and has a problem with that.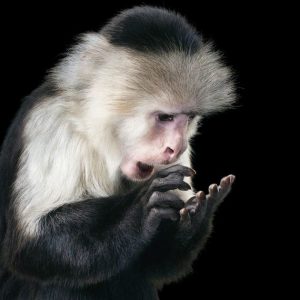 It's not the cucumber that's a problem; it's that her colleague is receiving a grape for doing the same thing.
This is no different than the actor who does "everything right" seeing another actor moving up through the tiers to guest-star land (or repped-ville or whatever status it is we're comparing) while she sits at co-star status (or in the land of the unrepped or whatever).
Here's the difference when "the grape" is something being SOLD by testimonials or examples of clients who've booked, and so forth: Our monkey mind is triggered to believe that everyone who does the thing we're being sold gets the grape and that if we just do the thing we're being sold TOO, we can earn a grape.
Thing is… maybe we can't.
Because there's not a lab researcher specifically handing out cucumbers and grapes in order to collect data in some experiment on fairness.
There's an industry. There's this showbiz thing. There's these complex and long-reaching relationships. There's the bottom line of money. And fairness has never once been offered up as a feature of Hollywood.
When you find yourself feeling as though, "Man! I just need to do THAT and I'll get to the next tier," I'd like you to ask yourself a couple of things before charging in (and especially before charging in and then having a little fit when your identical behavior doesn't earn you a grape).
Ask yourself whether you want to do the thing, first of all. You don't have to. You're not a research animal who must behave a certain way to earn a treat.
Ask yourself whether you're being shown an example of someone earning a treat as a sales tactic. Remind yourself that those are unique results not assured of everyone.
Feel whether your sense of FOMO is being triggered because of manipulation and then decide whether your monkey mind is in charge (it's okay if it is; it can be powerful).
Make a decision based on how you've settled your monkey mind down and checked in with your gut.
When have you felt your monkey mind triggered in the FOMO direction? How have you settled it down?
Me? I just have to look at my Instagram feed while it seems everyone in the world is at Coachella.
I have zero interest in going to Coachella. Like, less than zero. I was born in the '70s and I've done my share of crowded-places-lots-of-partying-noisy-singing-along experiences over the years. When I hit a concert these days, it's going early, finding a seat in the front row of the balcony, and sitting while all the kids slamdance below to music from my youth. Unapologetically.
Yet something about seeing all these happy people bouncing around, screaming along to songs I barely recognize among the noise of the crowd, dressed in questionable but clearly fashionable things I don't quite understand triggers in me the, "I could have that much fun if I just did the same damn thing they're doing" part of my monkey mind.
I feel myself actually raging on the cage for my grape!
And then I remind myself of all the logistical and logical reasons that experience I'm "missing out on" is one I'm missing out on by choice.
And I relax my monkey mind.
And I'm happy for those who are getting a grape out of doing that thing that I don't have to — and don't want to — do anyway.
I'm not triggered for long because I know what part of my brain is being triggered.
Do you? [Agency Meetings for Actors and FOMO with Bonnie Gillespie]
Something to think about as you explore the many options you have for the things you do as a creative.
Should you find yourself wanting to do something that aligns with your gut, your goals, and your timeline, you do it. You're in control.
Know when your monkey mind is trying to take over. Settle it down and let it know you can go get all the grapes you want and that this moment of FOMO is just brought to you by some act of manipulation and marketing that is very effective.
You get to decide how effective it is ON YOU by what you do when you're exposed to the message.
Isn't that awesome?
Pop your thoughts in the comments below. I'd love to jam with you about this!
Wanna be sure your tools *and* your mindset are in peak form? Let us get you in gear with some FREE training right now!
Woo HOO!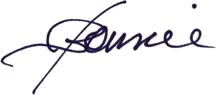 ---
Bonnie Gillespie is living her dreams by helping others figure out how to live theirs. Wanna work with Bon? Start here. Thanks!
(Visited 1,035 times, 1 visits today)