I'm gonna take you with me to Pilates for a class. Two classes, actually.
First class, Friday. There's "that lady."
Now, I don't know about you and your relationship with classes — whether it's the gym or acting class or any other type of group curriculum-based experience — but now and then, I encounter a "that lady" and if I arrive after her, I make sure my Reformer is across the room from hers.
It's an energy thing. What can I say?
During this particular workout, "that lady" was on her phone.
Let me make this clear: We're in a small (in most studios, it'd be called "semi-private" due to the intimacy of the space) class and "that lady" has her phone out while working out on the Reformer (which if you've never experienced, is a machine that requires hands and feet be hooked into a series of straps that run off a system of pulleys and springs — making THE USE OF THE PHONE a little complicated to say the least).
"That lady" was constantly stopping her workout, getting on her phone, texting, and sometimes curtly stating, "I'm busy! Yes. I know! I'm on it. I'll call you back," between sets of exercises.
Of course "that lady" is in the industry and of course the industry can make us all feel like we're curing cancer sometimes, with the level of importance it puts on every damn thing (News flash: We are *not* curing cancer. Perhaps we're creating entertainment that provides levity while someone is on chemo drip, so it's not that our work has NO value… but we're not curing cancer, no matter how important someone wants to make you feel what we're doing might be).
But in my mind, she'd better be a specialist getting called to emergency surgery for something to keep interrupting her self-care routine all hour long. (I'm not even writing about how it feels to have MY self-care routine interrupted by things SHE defines as important. That's another story altogether and why she's "that lady" when it comes to my Pilates classes. Thank God I also have pole. There's a "that lady" there too. She just drones on incessantly about eyelash extensions and how drunk she got last night. Different nonsense, same vibe.)
ANYWAY.
Then comes Sunday's class. "That lady" runs in late and plops herself down next to me, huffing and puffing about how much it sucks to be running late and what springs are we on and can I pass her some handweights and blah blah blah.
As she goes on to announce to Sunday's Pilates instructor (a different one from Friday's) that she *did* get in a workout on Friday but was on the phone the whole time, I thought, "Oh good. She noticed. She DID see that her workout was probably diminished by her split focus."
(And hey, she may NOT have noticed. Narcissists often are ironically so self-involved that they MISS the impact their choices have on THEMSELVES. Fascinating, really.)
But she noticed. She knew she had half-assed Friday's workout so, even though she arrived late Sunday, she was gonna make the most of this one, she assured us.
Thing is, she didn't just half-ass Friday's workout; she half-assed her JOB too.
And as the hubs and I sat together at lunch on Christmas Eve — in the midst of spending the day doing what he described as "as close to my 'if we had all the money in the world, this is how I'd like to spend the day'" things — I overheard a young woman picking up her phone and shouting into it with annoyance for being called as she was "heading in for the movie" (she wasn't; I think she stayed in the restaurant another 20 minutes before heading into the theater).
I said to Keith, "Why pick up the phone?" In my mind, it's so simple. If you're going to be pissed that you have to stop what you're doing (lunching with a friend before going into a movie, in the case of this chick on Sunday) to deal so dismissively with someone who's calling you at that moment, let 'em go to voicemail! Call 'em back when you're filled with grace and ready to chat!
And back to "that lady" in Pilates class, um, if work is sooooooooooo important and the world is ending and you absolutely cannot stop work for an hour so that you're able to indulge in some self-care and get that all-important workout in, CANCEL the class! Stay at work!
Be PRESENT for the work. Because you're definitely not present for the work *or* the workout when you're trying to take care of both at once.
Look, I'm down with multitasking (actually, what I do is way more like massively effective context switching, but let's not split hairs) but when your energy for something you SAY is important to you is half-assed, you're really only cheating yourself. But sometimes you cheat others BY cheating yourself.
Whether it's cheating yourself of a workout, cheating your buyers by not staying focused on your WORK, cheating your relationships by not being fully present for convos or activities you share, or cheating yourself of the life of your dreams by *saying* you want it but never really going all-in or showing up for yourself after you've promised yourself THIS TIME you will… I want you to really take a look at where you may be half-assing things.
And then promise me you'll stop that.
Be present.
Show up for yourself.
Put your phone in the cubby with your shoes and do your damn workout.
No more half-assing it. K?
Share with me in the comments below how you'll commit to yourself in 2018!
Let me know if I can help you with some structure that I happen to know works spectacularly well. 😉
And plop on your calendar some time to jam with me over here at Facebook Live on Friday, December 29th, at 2:30pm PST. I'll be featuring some glorious Get in Gear alumni doing some badass Brandprov! You won't wanna miss this!
Thank you for all the joy you continue to share with me about our spectacular year-end Get in Gear training! (Play catch-up HERE.) You continue to impress me with your generosity and consistency! No half-assing 'round HERE!
All my love,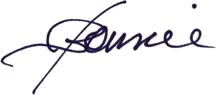 ---
Bonnie Gillespie is living her dreams by helping others figure out how to live theirs. Wanna work with Bon? Start here. Thanks!
(Visited 365 times, 1 visits today)