A few weeks ago, I asked for your feedback on the best theatre companies in Los Angeles. This week's column represents your comments, official word from a few active theatre companies, and my own notes on the caliber of work I've seen, in my adventures in theatre scouting. Yes, of course there are more theatre companies out there, but this list represents those reviewed by readers (and, as you'll recall, I was specifically interested in sharing lists of theatre companies that were considered excellent choices by the members themselves). Feel free to shoot me an email with your further contributions or rebuttals, should you be so inclined.
Good luck to you all, in your quest to find the right theatre company for your needs!
3KO:
This is a company that originated as the Sidewalk Studio Theatre. The company name, 3KO, represents "three thousand miles from Broadway." Located in Toluca Lake (near Warner Bros.), this group has potential. It's a hard-working, member-driven group (i.e., if you are a member, you are as likely to sew a hem as to star in a show) that also permits work by non-members. A reader recommends that you check out shows on Wednesdays, February 16th and 23rd, if you'd like to see the work. For more information, visit 3KO.org.
The Actors' Gang:
The Actors' Gang is one of the more prestigious companies in Los Angeles. Consistently well-reviewed, the company membership is rooted in the experience of seeing the company's shows first. There are no dues for membership and potential members are considered on a case-by-case basis. Information is available at TheActorsGang.com.
Ark Theatre:
Contributed by a reader: The Ark Theatre Company, now in its sixth year, is an award-winning classical rep company. General company membership auditions are held several times a year as needed. Dues are $45/month for the first year, and $25/month thereafter. Union members in shows are paid according to the AEA 99-seat plan. Members are expected to contribute to the running of the company, which encompasses administrative functions and production duties. Members invited into the company who are not immediately cast are considered "provisional members." For three months, they are non-dues-paying full members with all rights, privileges and obligations. At the end of three months (or when the actor is cast, whichever comes first), these actors are invited into the company, from which all shows are exclusively cast. The artistic directors make every effort to choose material that reflects the makeup of the company. With ten mainstage shows per year (and almost as many second stage shows), there is ample room for everyone to work. Last year, LA Weekly named Ark in its list of "100 Actor-Driven Ensembles With Staying Power," describing the group as "always worth watching." For more info, check the website, ArkTheatre.org.
Evidence Room:
The Evidence Room puts on consistently amazing shows. Members work on every production, whether cast or not (and members usually work on a couple of shows before being cast). Company members are cast before non-members and may produce as well. If you enjoy a good romp and love to commune with your fellow actors, visit EvidenceRoom.com for more information on the company and its next audition period.
Grace Players:
Contributed by a reader: Natalija Nogulich, the artistic director and theatre founder, is a very successful working actress in town, as well as a published writer and great director. She can currently be seen on The West Wing as the Israeli ambassador. She started the company ten years ago with mostly Chicago people. We have casting directors and working TV actors in the company. One doesn't have to audition, one is asked after working in a production or out of Natalija's class. There are no fees unless you go to class, but that isn't required. More information is available at Natalija's website, NatalijaNogulich.com.
Knightsbridge:
Contributed by a reader: I work with the Knightsbridge Theatre frequently (as a non-member, generally in smaller roles as the members really do receive preference in casting). I've found it to be a very friendly environment, full of people who genuinely enjoy working together, who generally do good work. But, most importantly, the Knightsbridge is a theatre company. They do theatre and not showcases. That said it is still a 99-seat company. Productions tend to be primitive, the space is far from ideal, and there's no way you're ever going to make it to Broadway working there. But if you want to be doing theatre and you're dead set on joining a company, this is the one to pursue. Membership is by invitation and audition ($40/mo.), more info at KnightsbridgeTheatre.com.
Long Beach Playhouse:
Contributed by a reader: Long Beach Playhouse is a bit out of the way for Westside actors, but I loved doing The Rose Tattoo there last year. They are well-organized, have loyal, devoted volunteers and staff to take care of box office, tickets, and ushering, so that all the actor has to do is act and help tear down the set at the end of the run. Sets and costumes are well done; directors and stage managers are excellent. Also steady season ticket holders guarantee an audience base. The only drawback is the seven-week run, two or three nights a week, plus Sunday matinees, which means a real commitment, but I consider that good in the sense that you have time to try different things and tweak the characters you play. This theatre tends to have really high-end production values and nice material, as well as consistently good actors, although getting there is a haul. More information is available at LBPH.com.
Open Fist:
Auditions for the avant-garde Open Fist membership company are held several times a year. This company produces at least a dozen shows each year and dues are $55/mo. Attendance at membership meetings is required (as well as set-design work and general theatre maintenance). Roles are cast first from within the tightly-knit membership company only. Membership includes classes. See OpenFist.org for more information.
The Road Theatre:
The Road Theatre is consistently strong. Auditions for membership are held twice a year. Dues are $20/mo. and company work is required during every show. Roles for the three shows per year are cast from within the company. There is also a free reading series for members. For more information on the theatre, check out RoadTheatre.org.
Sacred Fools:
This is one of my favorite theatre companies. Sacred Fools has been consistently fantastic every time I've attended a show for over five years now. The vibe is amazing and the talent level is high. Membership requires some advance-get-to-know-you experiences (get involved and then get invited) and members are welcome to bring production ideas to the general membership. The Sacred Fools are a group of intelligent, quirky, delightful performers with a love for what they do. See a show, fall in love, and break a leg in your attempt to become a part of it all. For more information, see SacredFools.org.
The Spy Ants:
The company name is a play on the word "thespians." This is a relatively new theatre company filled with talented people with much spirit and love for their work. I've recently seen some of the most soulful performances EVER in Los Angeles theatre on this company's stages. Dues are $10/mo. (due quarterly). Meetings are bi-weekly (Tuesdays) and the material, thus far, has been edgy, inspiring, and very well-executed. Hellcab has recently been extended (and is very highly-acclaimed as an excellent ensemble production by this fun company). Auditions require two contrasting monologues and will be announced regularly at TheSpyAnts.com.
The Theatre District at the Cast:
According to its website, the Theatre District is a small company devoted to presenting honest dramatizations of the human experience with a connection to artistic integrity, accessibility, and commitment to providing educational opportunities in the arts. Located in "old Hollywood," this company operates on stages of several sizes (always with beautiful sets) and consistently showcases new material with an eye toward "keeping it real." For information on auditions and membership requirements, keep an eye on TheTheatreDistrict.com.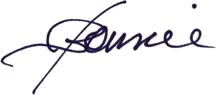 ---
Bonnie Gillespie is living her dreams by helping others figure out how to live theirs. Wanna work with Bon? Start here. Thanks!
---
Originally published by Actors Access at http://more.showfax.com/columns/avoice/archives/000179.html. Please support the many wonderful resources provided by the Breakdown Services family. This posting is the author's personal archive.
(Visited 306 times, 1 visits today)