As the Jim Rohn saying goes, "You are the average of the five people you spend the most time with." (Tweet that out.)
When I think about that, I understand why some relationships don't stay as tight as they once were over time. Because as I evolve, my top five evolves. My inner circle of influence becomes a more and more powerful place because if *I* am the average of the five and I keep getting more badass, of course these people have to get more badass as well… and those who don't? They cycle out to maybe my top ten or top twenty or top none.
And that's gotta be okay.
I always try to surround myself with the most creative, brilliant, strong-minded, excited-to-be-alive people on the planet because I can absolutely measure the effect these folks have on me. Daily.
And if your top five includes negative nellies, sad sams, or complainey janeys, you run the risk of becoming one too.
As I type this up, the hubs is meeting with his weekly writers group.
Six people are gathered in a circle — the hubs and his top five, for the purposes of this example (yes, of course, I'm in his overall top five, but I'm not invited to writers group because… well… if you've ever tried to do business with your partner, you know there are some things that are just better off segregated) — and they are throwing about ideas, "yes, and…"-ing one another, laughing up a storm, doing shots of tequila, and — yes — advancing their screenplays and story ideas forward. Together. Every week.
They've been doing this for years and it's amazing to witness the evolution of these fine folks' material over time!
This — along with a great photo shared by a couple o' NY ninjas who meet up weekly for AccountabiliTEA — got me thinking about you and your top five.
Are you meeting regularly with a group of motivated, motivating, brilliantly creative colleagues? Even if it's a Google Hangout like our EuroNinjas do every month, this focused facetime can have a gigantic impact in your ability to rock the Self-Management for Actors principles and get your career — and your life — to the next tier.
My challenge for you is twofold:
Examine your overall top five. If you have some bitter billys and toxic tinas in your top five, go in for an upgrade. Treat yourself to the company of people who challenge you to be your best self, not who allow you to wallow in the bits of your personality you honestly would like to leave behind, when you think about next-tier YOU. Make this a long-term goal and start eyeing candidates for "I'mma spend more time with you" types you may encounter IRL or online. These top five aren't folks you collect together all at once necessarily (although they could be, if focused in a specific area, like my man's writers group for example), they're just the five people you spend the most time with in life, period.
Start meeting regularly with a group — no matter how small — about your next-tier goals. Whether you're piecing together your first version of a show bible or practicing Brandprov, working out with an accountability partner or a group will exponentially improve your experience as you continue to grow. And I don't know about you, but I *love* moving things forward faster!
On that, interestingly enough, I was saying to one of my private coaching clients, "Don't ever tell me you have a goal and then behave in ways that work against that goal in front of me. I *will* call you out on that shit."
That's one of my roles in my coaching relationships. As *I* am in the top five of some of the most spectacular people on the planet, I am pushing them to be their best selves and to live out the career of their dreams. Sometimes that involves a little kick-in-the-pants tough love. But always with the love. 😉 Y'all know that.
What kind of kick-in-the-pants tough love might you need? Come jam with me about this over in the SMFA ninjas Facebook group right now!
I can't wait to hear all about your existing top five, your next-tier top five, and of course, your gameplan for a regular meetup that gets you more consistently working toward your next-tier goals.
C'mon, y'all! No sluggishness 'round here! Let's DO this! 🙂
Want my guided 100-day challenge filled with all the structure and support you need to navigate to your next tier? Join us NOW, right here!
LA ninjas — last call! We had another badass book a gig that shoots tomorrow thereby opening a spot in the SMFA Retreat! Grab that spot right here and I'll get you caught up on all the details so you can jump in on this Saturday deep-dive of Self-Management for Actors goodness we only do four times a year! 🙂 (And of course, CONGRATS you rockstar, for booking this gig! We'll see you in August!)
All right, lovelies, get goin' on your top five. I cannot wait to hear how this shakes out for you!
Much love and stay inspired!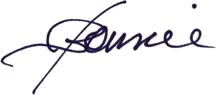 ---
Bonnie Gillespie is living her dreams by helping others figure out how to live theirs. Wanna work with Bon? Start here. Thanks!
(Visited 193 times, 1 visits today)