Thank you, everyone, for your feedback on your favorite headshot photographers and acting coaches for young actors! Let's lead off on the headshot photographer issue with some guidelines from BizParentz.org.
We've seen parents doing everything from the $50 headshot deal to about $800 these days. Kids need headshots at least once a year, two years at the outside if they haven't changed much. The $225 to $500 range is best.
In general, beware of TFP (Trade For Print) photos. There's a big predatory factor for kids here and VERY, very dangerous. Photographers often solicit on sites like ExploreTalent.com or OneModelPlace.com. Photos taken in TFP deals often end up on gateway-to-porn sites. Almost every photographer pedophile we've known (and there have been many) did TFP. It just isn't worth it. Spend the money to get headshots from a reputable, known headshot photographer.
Also, avoid print photographers who do say they can do headshots. It isn't the same. If the kid is doing print work, they will likely need two different photo shoots — one for fashion/print and one for headhshots.
BizParentz.org does disagree with your statement, Bonnie, that kids need to make enough money acting before spending money on professional photos. Kids don't get cast off snapshots except for tiny guys (baby to four years old). Snapshots are good for getting an agent, but few agents would accept snapshots on a permanent basis to submit their clients. If parents are going to do this business, they need to have enough capital to invest in decent headshots after they get an agent. It's just a cost of doing business, and one of the only upfront costs.
As usual, BizParentz.org is absolutely right. I need to clarify my statements and make a few distinctions. Thank you. What I meant is that until young actors are repped (like if they are hobbyists pursuing on their own, self-submitting, not really going out, not repped, not working in the professional leagues), there is no need to throw money at professional photos (where non-pro photographer scams are so prevalent). It is so important to do research and know how much is too much to spend on headshots! I was using the "make money at acting before investing in professional headshots" as a benchmark for parents of young actors who are "on their own" with no representation, so they aren't scammed out of thousands on "photo packages" that get them no closer to ever booking anything or being seen as professional actors.
Ironically, it's when you're with big, powerful agencies, you're working, and you can afford the best headshots that you're not as likely to need them. Some agents can get young actors in the room on a pitch, sight-unseen. But for most young actors, a good headshot can make the difference when trying to get that first appointment with a particular casting director. Sure, most CDs know you might be using non-pro snapshots or school photos, as you're starting out and as kids grow so fast! But, yes, absolutely. As soon as you can afford the initial $250 or so to get your first headshots and copies, it's probably a good idea. Again, AFTER having done research on whose work is legit!
Now, let's get to the reader-submitted top headshot photographers for young actors!
Andy Comins
Bjoern Kommerell (expensive but creative and artsy)
Brad Buckman
Bradford Rogne
Bradley K. Ross
Cathy McCall (very affordable, great with babies, and gets tons of usable shots)
Cynthia Barry
Dana Patrick
David Carlson (wonderful at capturing "play" during the session)
Doreen Stone (great work but some concern that your headshot will look exactly like the headshot of every other actor of your type who shoots with her, right down to the pose, clothing, and location)
Kelsey Edwards (travels around the country doing sessions, so those in smaller markets can catch her and get a good LA-style headshot; also some concern that her shots look too much alike, from actor to actor)
Linda Vanoff
Mark Atteberry (lots of choices, reasonable price, great "typing," a favorite among most who emailed)
Molly Hawkey
Nancy Jo Gilchrist
Robert Kazandjian
Schultz Brothers (old-school)
Shandon Youngclaus
Reader-submitted photographers to avoid for young actors' headshots were singled out for reasons ranging from inappropriate behavior on set to pedophilia ties and from outrageous costs to kickback schemes with agencies. I won't share those names here, just be sure you really do your research, when selecting a photographer for your child's headshots. Always meet with the headshot photographer before scheduling a session. Look at his or her book. Check out the studio. Make sure you like the photographer's work and his or her vibe. If your child is not going to be comfortable during the session, the photos will show that.
And now on to the reader-submitted top coaches for young actors:
Barbara Cameron and Shelene Bryan
Billy Cowart (excellent on-camera work with working kid actors)
Cynthia Bain (scene study format with emphasis on goal-setting and script analysis, supportive, kid-friendly with high standards)
Dennis LaValle (age-appropriate work and groupings)
Devon Odessa and Alanna Ubach of Hollywood Kids (Orange County)
Diane Hardin and Nora Eckstein of Young Actors Space
Joey Paul (working casting director)
John Homa
John Kirby
Kevin McDermott
Kimberly Crandall
Kristopher Kyer
Larry Moss
Lisa Dean (voiceover)
Lisa Picotte of Aaron Speiser Acting Studio
Marnie Cooper (author of How Do I Act?)
Scott Sedita (author of The Eight Characters of Comedy)
Stanzi Stokes (casting director-turned-manager with years of experience)
Strasberg Institute
Tess Skorczewski of Margie Haber Studios
Tracy Martin
With any acting class, always audit if possible. I've never really understood the "no audits allowed" policy that some coaches have. At the very least, those coaches should — in my opinion — offer a free orientation session or some preview experience so that you know what you're getting into before you pony up some money for ongoing classes. Regardless of the auditing policy, you should always meet with an instructor before enrolling. Make sure you click. Check the instructor's credits at IMDb. Find out what previous students have said. Do your homework, as always.
As you consider expense, find out how large the classes are and whether your child will be up and working every week. Check into the make-up policy for classes missed due to work. Discuss private coaching vs. group classes for young actors. Ask about audition coaching services on short notice. With teens, consider adult classes, as they might become appropriate, based on the level of roles the young actor is going out for.
As always, do your homework! And be sure to spread the word about any amazing finds you discover (as well as sharing the low-down on those who aren't "all that"). Your community will thank you!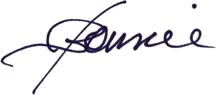 ---
Bonnie Gillespie is living her dreams by helping others figure out how to live theirs. Wanna work with Bon? Start here. Thanks!
---
Originally published by Actors Access at http://more.showfax.com/columns/avoice/archives/000811.html. Please support the many wonderful resources provided by the Breakdown Services family. This posting is the author's personal archive.
(Visited 441 times, 1 visits today)