In this week's column, I'm going to dole out the most outrageous advice I've ever given. But first, a little context.
The bulk of the emails I receive can be put, roughly, into three categories. There's the "help me choose a headshot," "help me sign with an agent," "help me identify my type" type of emails. (And I've covered this territory before, as there is a ton of homework an actor can do before approaching anyone for help in this area.) The second category includes good advice-seeking: "I have done my research and have come up with X. Here's a follow-up question I have about my specific situation." And it also includes good sharing: "Here's a submission for Self-Produced Clip of the Week," or, "I found a resource I think your readers should know about."
And the third email category is probably my least favorite — as I can't always ignore, or help out with a quick link back to related previous columns (like I will with the first category emails), or easily answer or thank actors for the info (like I will with the second category emails) — and it's what leads me to this week's scandalous advice. These are the emails in which actors explain to me all of the reasons that none of what I advise works. "I still can't nail down my type." "My headshots still don't work." "My agent isn't getting me out." "My manager won't return my calls." "I don't get anywhere with CD workshops." "No one will watch my demo reel." "I've spent hundreds in mass mailings." "Showcases are a waste of time." "I don't have an idea for self-producing and I can't find a team of collaborators who will work with me." Bottom line: NOTHING'S WORKING AND I'VE TRIED EVERYTHING.
Oh, dear. No you haven't. You haven't tried everything and for me to rehash all of the things that you could try (starting with adopting a better attitude about the entire pursuit of acting, which is of course the first thing I would do, and have done, with actors like this) would be a waste of my time and yours. You've already decided that your life is filled with limitations that you can't conquer. You've tried everything. (Or so you think.) And nothing works. (That, my friend, is true.) So, the only piece of advice left for you, when you really, truly have tried everything else to get that edge is this: Just get better.
Seriously. Get better. Be more talented. If it's true that you have tried everything else, maybe the answer to the question isn't "trying" anything else. Maybe the answer is: You just aren't talented enough to compete in this industry.
Gasp! Did Bonnie Gillespie — who loves to encourage and support and cheer on actors of all levels from all parts of the world as they live their dreams — just call me untalented?
Yes. If you are an actor who absolutely has tried — with gusto — everything else and you still find yourself coming up short, I'm suggesting that you consider the possibility that what is holding you back is quite simply your lack of talent. This, my friends, is the Super Bowl of Acting. Even the pros ride the bench much of the time. You actually want the honor of some decent playing time with these folks? Get better. Train. Become more talented.
Who's your favorite actor? Are you as talented as he or she is? No? Why not? Get better. Make it your mission to be the best that you can be. Get into that master class you've been drooling over. Can't afford it right now? Then gather with a group of colleagues and pull sides off Showfax each week, working out with material that's actually out there from projects that are casting right now. Roll tape and watch yourself — really watch yourself — to learn what your tics or tricks might be. You probably have "bad actor habits" you didn't even know about. Fix those. Malcolm Gladwell says it takes 10,000 hours of practice to become a master of anything. Have you put 10,000 hours into your career as an actor?
I'm not talking about 10,000 hours including bitching about your agent or doing a mass mailing to managers who aren't even seeking your type. Not including driving to auditions or meeting for lunch with fellow actors to complain about how slow it is right now. Not editing your demo reel or doing a typing exercise. I'm talking about 10,000 hours spent on your craft as an actor. Have you come anywhere close to doing that over the past decade? Most actors aren't in class weekly, forever, to begin with. Those who are in class weekly, forever, are maybe spending a half-hour in each week's class up and in front of the coach, getting feedback and reworking a scene they may have prepped for an hour outside of class. Right? Do you realize how many weeks of that type of commitment we're talking about, before coming anywhere close to 10,000 hours?
Say you don't buy into "The 10,000 Hour Rule" from Outliers. That's okay! But wouldn't you say that you probably need something greater than 90 minutes of craft-specific work per week, if you really are hoping to compete in this Super Bowl of Acting? Of course! Yet most actors in Los Angeles are sure that they're doing plenty. Okay, then let's look at what you are willing to do, and have decided isn't working. Let's go back to that list from the category-three example email I provided, up top.
"I still can't nail down my type." Then hire an expert. Yes, you can absolutely nail down your type on your own, using the budget plan (a list of adjectives and a group of people, each with a pen and a stack of index cards ready to go), but if you're sure that's not cutting it for you, hire a pro to help you through the typing game. I'm willing to bet, though — if you're sure you can't nail down your type without outside opinion — you're going to resist what they try to tell you too. Seems to be a pattern.
"My headshots still don't work." Is it that you don't look like your headshots when you walk in the room? Then choose better, more-representative headshots. I'm willing to bet there are better shots in the mix from your most recent shoot. So you don't even have to reshoot in order to get better headshots, much of the time. Usually, when an actor's headshot isn't working, it's because he or she chose the primary shot with no input from the photographer, an agent, a manager, a coach, or anyone on the casting side of the biz, all of whom would have a more objective opinion on which shot works best. Again, this is usually the case of an actor being sure he or she knows better, despite having asked for — and having received — great advice.
"My agent isn't getting me out." "My manager won't return my calls." When's the last time you had a face-to-face with your manager? Did you sign with a "sign 'em and shelve 'em" agent in the first place? Have you never actually met? Because your agent and your manager are components of your team, it is essential that your relationship be in good working order as you move forward in this business. Your career goals should be clearly spelled out and your team should be comprised of folks who not only "get you" but agree on how best to market you, at what level, on what types of projects, and with what spin. If you never had that type of relationship with your representatives, you may have been too desperate to get a logo — any logo — on your resumé, causing you to be less-than-picky about assembling your team. If you're with a team that just needs a refresher course in "all things you," then schedule a meeting, take 'em to lunch, bring by some coffee, something! But if you're with a team that you really just slapped together without much thought, reboot and start over. Because in that case, what you have right now is not a "team," anyway.
"I don't get anywhere with CD workshops." Surprise! Most actors don't. It's like playing the lottery. Many will play, few will win. So, please don't complain that you are actually living the odds they tell you you'll most-likely be living, when you go into those things. Very, very few actors have any success (much less major success) from workshops. That's why the testimonials of those who do book and who are happy with the process are so prominently featured by workshop facilities. Most actors who do CD workshops will never be called into a casting office as a result of their time in a workshop. That's just a fact. Same as these facts: Most actors who mail headshots to casting offices won't be called in. Most actors who do plays for which industry turns out won't be called in. Most actors who audition for projects don't get cast. It's just the way it is, folks. But it works for some. So many take a shot at it. As they say, "You can't win if you don't play."
"No one will watch my demo reel." True. Well, almost true. Someone, somewhere will watch it. Again, it's an odds thing. Odds are, most folks won't watch your reel once you've gone to the trouble to get it to 'em (more on this in this week's Your Turn, below). We may click a link and watch a few seconds of your work to get a sense of who you are and what you're about, sure. Or not. But because someone, somewhere, someday may watch your demo reel and hire you because of what they see on it, you do have to have one! It's about risk assessment and when you can help us eliminate the "what ifs" about casting you just by showing us something on your reel, that's going to make the difference in whether you get cast or not, sometimes. But yeah, more people will not watch your reel than will watch your reel. That's true.
"I've spent hundreds in mass mailings." Stop doing that. Mass mailings almost never work. Targeted mailings sometimes do work, but that involves loads of research (which actors like the ones who write these "category three" emails to me each week tend to hate to do) and even then it might not lead to direct results. It's like everything else: It's not the one thing you do. It's all the things you do. And by doing lots of different things, you do "up" the odds that something might happen, over time. But mass mailings based on what's said in agency guides or what's listed on production reports aren't going to be worth the investment, generally. Of course, research costs much less, but most actors would rather spend money on mass mailings than spend time doing research. Pff. Whatever! Actor Darwinism, baby.
"Showcases are a waste of time." Technically, nothing is a waste of time, simply because you have the opportunity to learn and grow by having done it. And you're building relationships at every turn. But, just like with CD workshops and plays, showcases are — for most actors involved — not going to yield any direct results. Sure, some actors will take meetings with (and sign with) agents and managers, some will get producer callbacks (and book) off their showcase performances, many actors from the league schools' bicoastal showcases will pop on the radar of industry folks who otherwise would never know those actors existed. But many more actors will leave the showcase experience having no better agent or manager than when he or she went into the experience, and it may be years before a CD who attended has a role for which she'll call someone she scouted there. It's a marathon, not a sprint.
"I don't have an idea for self-producing and I can't find a team of collaborators who will work with me." Well, at this point, I wouldn't want to work with an actor filled with so many excuses either. 😉 And of course, I've already explained that I think an actor who has this many excuses actually isn't ready to compete at the level he or she is attempting. Self-producing is a wonderful way to get really clear on how much of a pro you might (or might not) be! And I'm willing to bet that cleaning up the 'tude would be the first step in moving toward a group of people who would want to collaborate on a self-produced project. Have you ever noticed how some people are just always working on something? It never hurts them too much when a project goes away, because there are always another three pots on the stove, ready to be attended to somehow. All burners, always on, at some level of heat. Something's always cookin'. You know the type. Wanna be the type?
Just get better!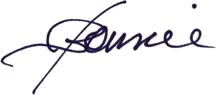 ---
Bonnie Gillespie is living her dreams by helping others figure out how to live theirs. Wanna work with Bon? Start here. Thanks!
---
Originally published by Actors Access at http://more.showfax.com/columns/avoice/archives/001037.html. Please support the many wonderful resources provided by the Breakdown Services family. This posting is the author's personal archive.
(Visited 391 times, 1 visits today)