This week's excerpt from The Actors Voice actually isn't an excerpt from The Actors Voice at all, but instead a bit of homework provided to participants in the SMFA 12-Week Online Seminar (our last cycle of 2012).
Let's Make a List!
I usually just email this homework to enrolled students of our online program, but last week's first class of the in-person Self-Management for Actors Foundations course reminded me that we can ALL benefit from list-making and goal-setting, now and then. So, I sent this email out beyond the population of current ninjas-in-training and got some really great feedback — right away — from those who started in on this homework! 🙂
But… since "homework" is a word that strikes fear in some, let's try this approach:
I have a favor to ask. 😉
Even if you're not the journaling type, grab a pen and a piece of paper, and write down a list (it doesn't have to be a long list) of things you would like to invite into your life within the next three months. (And yes, do it in longhand, not on the computer. There's power in the written word. The photo, above, is of my annual tradition on New Year's Eve: Making a list of what I'm inviting into my life for the following 12-month period. Yes, I always use my very favorite pen.)
As for your list, it can be a list of career-related accomplishments, personal goals, a sense of confidence or wellness. Get as specific as you would like, but please just take a few quiet moments, breathe, think about NOT where you are right this second and what blocks you may struggle with, day to day, but instead what you'd like your life to feel like, just three months from now. Don't specifically focus on the curriculum of SMFA as you do this, unless you're just so moved. It's about feelings, more than what you hope will happen as a result of spending 12 weeks building laser focus and ninja skills in four core areas of your creative career.
Write down whatever you're inspired to write, then put that piece of paper in an envelope and file it away. You can pin that envelope up on your cork board, tape it to your wall calendar, tuck it into your copy of Self-Management for Actors, or plop it onto the fridge with a favorite magnet. But keep the list in the envelope for now. If you see the envelope throughout our three months together, resist the urge to open it and check on how your list is going. Just leave it, for now. 😉
We'll talk about what to do with it later. 😉 (Yes, even if you're not in our classes, we'll come back to this topic here at the BonBlogs!) But for now, just sit with yourself a bit, really get centered, check in with where you are and where you want to be, and start writing. We're closer to the end of 2012 than seems possible, to me. When I think about my "Welcome 2012" list, I'm blissed out for how much has come into my life, once invited. What a great year!
I can't wait to hear how things are going for you, as we begin this 12-week journey together. Yes, we're all on a 12-week journey together, even if you're not enrolled! 😉
So, how does it feel to start this list? Pop your thoughts in the comment box, below. Are you feeling excited? Nervous? Frustrated? Annoyed? Curious about where this is headed? Good. None of that is WRONG. Let's talk about the power of the hand-written list! I love my many lists. I think The Go-Go's even made a song about me. Bonus points for anyone who can tell me the title of that B-side from the '80s! 😉
Happy list-making and SO much love,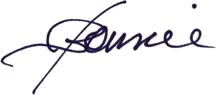 ---
Bonnie Gillespie is living her dreams by helping others figure out how to live theirs. Wanna work with Bon? Start here. Thanks!
(Visited 240 times, 1 visits today)