I have a favorite saying (well, it's one of many favorite sayings, actually). "Drama costs extra." I use that statement, most of the time, when telling producers interviewing me for a casting gig that I'm a big fan of stress-free casting environments. I don't need drama and chaos in order to feel as though I've accomplished something significant, so I make it clear to producers, up front, that if they require drama, they'll need to plan to pad the budget in order to pay my Drama Fee. That usually gets a laugh, shows a glimpse into my personality and work style, and sets us off on our way to collaborate well for the duration of the casting process.
But what about the non-professional drama queens in our lives? How do these folks in our "real lives" impact the way we do our jobs? Heavily. People who need drama can make it very tough for us to focus, tap into our own creativity safely, and deliver what we were hired to do.
Julia Cameron has a wonderful section in her book The Artist's Way about poison playmates and crazymakers. In it, she describes the saboteurs as "blocked creatives" who are "charismatic, charming, inventive, and persuasive," which is why we often ignore that they are "out of control, long on problems, and short on solutions." These people create drama where none need exist. They are fueled by negativity and self-pity. "Crazymakers are those personalities that create storm centers," she says. The specific reasons why they do this are less important than the fact that they do it (and the fact that it sidetracks our own journey to success). [Please read or re-read this excellent book, if you crave more than this oversimplified paragraph about this premise.]
One of my favorite theories from The Artist's Way concerns our need for having these drama-filled people in our otherwise drama-free lives! "Your crazymaker is a block you choose yourself, to deter you from your own trajectory," according to the author. So, when you notice an increase in the number of drama queens in your life, examine whether you're looking to keep yourself distracted from your creative journey. Is there some benefit to remaining stuck? Is it convenient to have an outside excuse for the fact that you're not out there Making It?
What about a "friend" who is constantly working to feel good by pointing out everyone else's flaws? My husband and I were at an awards ceremony and networking event last week and, during the schmoozefest, I listened to the many ways in which people tended to ingratiate themselves. Fascinating stuff! While most folks would talk about exciting projects in development, excellent decisions made in the casting process, or inspired finished products, there were those who invariably steered conversations toward what someone else was doing wrong. There was drama. There was a story about some awful something. And then there was the punchline: the person telling the tales would come out looking like the hero. Somehow, I left each of those conversations feeling as though the "hero" might just be a crazymaker, looking to stir up emotions and get people buzzing about something awful, so that he or she could look better by comparison. As Julia Cameron further says, "The good of another can never block our own." Tearing others down is such an irresponsible manifestation of a person's own insecurities! If you see yourself doing it, stop. If you see others doing it, disengage. Fast.
And don't feel guilty for removing these types from your life! Poison playmates and crazymakers will work very hard to make you feel bad for turning your back on them (which you'll only do because you must, in order to nurture your own creative spirit). Remember, you can never provide enough of anything to sate a crazymaker's need for drama. Never! So, sure, you'll worry you're leaving someone behind when he or she needs you the most (anytime they need you, it's when they need you the most, by the way). But once you've determined this person is a poison playmate, don't look back. Be there for you! Nurture your creative self!
When you see drama swirling around, find a way out. Even if that means you simply smile and nod until it swirls elsewhere, do that. Don't feed the drama beast and it'll stop coming around sniffing for more. The best way to do your best work as an artist of any kind is to give yourself the safest, most nurturing space in which to cultivate your gift. And believe me, many drama queens find "safe, nurturing space" where you "simply smile and nod" to be quite boring. Disengage and enjoy the peace. You'll be so very impressed with how much more creative energy you have when you're no longer trying to keep up with the crazies!
How do *you* disengage from the crazies? Have you had to go on a drama diet? Share your tips in the comments below!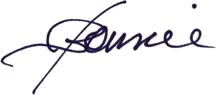 ---
Bonnie Gillespie is living her dreams by helping others figure out how to live theirs. Wanna work with Bon? Start here. Thanks!
---
Originally published by Actors Access at http://more.showfax.com/columns/avoice/archives/000296.html. Please support the many wonderful resources provided by the Breakdown Services family. This posting is the author's personal archive.
(Visited 275 times, 1 visits today)