Creative interpretations of billing are common on actors' resumes. Certainly, there are variations from market to market, but the standard for Los Angeles actors' resumes is pretty clear. Regardless of where you started, once you come to LA to pursue a career in acting, the lingo goes like this.
Film Billing
Lead: principal role in the film, in most scenes, on-screen credit is often in the credits that start the film (as well as in the complete end credits).
Supporting: principal role in the film, in one or more scenes but not a lead character although important to the storyline.
Featured: principal role in the film with one or more lines but easily cut from the final version of the film. Unfortunately, many extras have started using the term "featured" to describe their extra work and that means casting directors are less and less convinced that a job listed as "featured" actually was a featured principal role.
Extra: non-speaking role in the film with no on-screen credit. This billing does not belong on an acting resume.
Television Billing
Series Regular: contract role with exclusivity to the series, network, and production company for a term of a year or more; paid for a predetermined number of episodes produced, on contract for all episodes, even those in which the character doesn't appear.
Recurring: character returns over multiple episodes, either on standing contract or contracted periodically, based on negotiations and number of appearances.
Guest Star: one-episode guest whose character's storyline is central to that episode, works at a weekly rate (and is under contract for the week, even if only shooting a day or two).
Co-star: one-episode guest whose character's storyline may or may not be central to that episode (since co-star billing actually depends more on negotiation than size of the role), anywhere from one line to multiple scenes.
Contract Role: a soap opera AFTRA contract term for a daytime series regular or recurring character.
Under 5: an AFTRA-only contract term for a character with between one and five lines.
Extra: non-speaking role with no on-screen credit. This billing does not belong on an acting resume.
Theatre Billing
Billing is pretty much non-existent for theatre credits on a resume. Most theatre credits include the character name, as role size is generally known. If, however, the production is of an original work or relatively new play, it is fine to include a parenthetical notation of "lead" or "supporting" after the character name. Also note that you originated the role, if that's the case. Depending on how well known the play becomes down the line, this could be especially impressive information.
With all issues of billing, check your contract. If you are working a union television contract, your billing will be spelled out specifically in your contract and there is no room for error. If you do not have a contract or deal memo for your work, check the original breakdown for the project, as the billing for the role will likely be listed after the character description. When in doubt, check with your agent or someone in production. You do not want to mistakenly upgrade yourself on your resume and then meet up with the casting director in the future. "Oh! You got bumped up from featured extra to co-star? That's GREAT!" "Uh, no. I actually didn't. Oops." "Oops is right, and I already knew that, since I'm the one who cast co-stars and the extras casting director is the one who cast you." Cue the lights and creepy music. That show is over.
Wanna be sure your tools *and* your mindset are in peak form? Let us get you in gear with some FREE training right now!
Got any follow-up questions on billing? Pop 'em in the comment box below! I'd love to help your resume shine!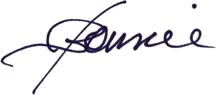 ---
Bonnie Gillespie is living her dreams by helping others figure out how to live theirs. Wanna work with Bon? Start here. Thanks!
---
Originally published by Actors Access at http://more.showfax.com/columns/avoice/archives/000187.html. Please support the many wonderful resources provided by the Breakdown Services family. This posting is the author's personal archive.
(Visited 5,759 times, 1 visits today)