Please note: As of January 2022, we are no longer doing up-to-the-minute updates to this post. You should always use Google to cross-reference pretty much ANYthing you get off the internet, just to be sure it's all checking out… but especially for anything that is time-specific, you'll want to do a little extra checking from here on out with the resources loving listed here, as we make no claims to the validity or accuracy of the information within this post going forward.
For the absolute most current version of ALL the things that make up Self-Management for Actors and its brilliance, please join us in our flagship membership, Get in Gear for the Next Tier. We'd love to support you for 100 straight days of building toward the career and life of your dreams!
---
Hmm… getting auditions on your own. Well, it ain't easy! (Not that it's easy even when you have a team of professionals pitching you and calling in favors and hustling and leaning on relationships to get you that shot at something, mind you!) But if you're looking for sources of audition information — and I mean sources that the casting directors actually look at, to review submissions — I have a few suggestions to share.
Actors Access
Of course, I'm going to recommend Actors Access first. No, not just because the fine folks at Breakdown Services and Showfax hosted my weekly column from 2004 to 2015, but because even before I started writing The Actors Voice, I was a brand-new casting director listing SAG micro-budget feature film breakdowns on this "new" thing called Actors Access. There was no electronic submitting at first. It was just a PDF of my breakdown that actors could see, free, and my mailing address for hard copy submissions. Within a few months of my casting start-up, electronic submissions were introduced and my casting life was forever changed. Never again would I have to open headshot envelopes to preview actor submissions on specific roles. Awesome!
I had been casting 11 months when I released my first electronic submission breakdown at Actors Access. I still have it in my account. I received 179 submissions on one role from seven agents and two managers, plus Actors Access direct-from-actors submissions. This was in January of 2004. Cut to my record-holder role, 3076 electronic submissions from 374 agents and managers (from California, New York, New Jersey, British Columbia, Florida, Texas, and Nevada) and actors submitting directly via Actors Access. (Note: I received those over 3000 submissions within 48 hours of the breakdown being released.) I especially love tracking the actors who've been in the system and submitting electronically from the beginning. Well done, early adopters! It's been fun, growing with y'all.
Okay, so I specialize in low-budget indies and webseries and the occasional pilot, promo, or play, so you will always see my breakdowns go out on Actors Access (the real reasons on that, I've written about before). Not every casting director will list her breakdowns on Actors Access, though. In fact, the majority of the big projects won't go out directly to actors anywhere unless the casting director is seeking someone very specific and needs to do more outreach than just to agents and managers who subscribe to Breakdown Services.
Still, you can find a lot of good, legitimate, paying projects on Actors Access and I would recommend that you make it a daily (yes, daily, if not hourly) practice to check in and submit yourself early on projects for which you're a good fit. When I learned about the hoops that Breakdowns puts its casting directors through before allowing them to post their first project at the site, I knew we were dealing with professionals who have actors' safety and professional dignity in mind. Some sites do no vetting whatsoever to list breakdowns and then charge actors to see them. Not only can you see the breakdowns at Actors Access for FREE, but the folks posting the breakdown have been checked out, and scammy types are not welcomed.
Casting Networks
LA Casting (AKA Casting Networks) is the leading site for commercial breakdowns, even though Actors Access lists commercials too (and LA Casting lists theatrical breakdowns as well. Each site has its area of specialty, it seems). Same as above, you should check the site frequently and submit immediately on any project for which you're a good match. With any online submission site, your submission is going to have the most impact when it is submitted right away (because it's far easier to get on our radar when we don't have loads of other options than it is to displace someone from our short list if you're submitting after we already have our top choices in place for sessions). This is especially true for commercial casting notices, which is LA Casting's dominant area.
Another tip has to do with video. LA Casting offers "skill clips" which show actors' ability to do some of the things listed on the special skills area of their resumes. Whether at LA Casting or any other online profile and submission site, it's recommended that you have some form of video available if you're not known to many casting directors. We'll usually save a few slots each session for actors whose work we don't yet know, but you can make it more likely that one of those slots will be yours if you can help us lower the risk factor. Meaning, if all we have is your headshot, we can't know for sure that this is exactly how you will look when you walk in the room, nor do we know how you sound or how you connect with other actors when you're acting. Demo footage helps immensely with this! So, if you're not yet on the radar of many casting directors, having something that lowers the risk we perceive as involved in calling you in can only up your chances of getting called in that first time.
Now Casting
Now Casting looked like it would have an impact on the theatrical breakdowns' scene a few years back, but it seems to have become more specialized in the nonunion, copy-credit-meals, spec projects, and student films territory, with the occasional available-to-actors "bigger" project in the mix. The first-tier focused breakdowns at any of these casting websites are fantastic for actors looking to get their first credits, build relationships, compile footage for a demo reel, and create a resume that will turn the heads of folks on the larger projects later, BUT, be sure you check out these producers on IMDb (or with a good Google), as not every site screens those who post casting notices!
Something I really want to stress about submitting on breakdowns at any of these sites is this: Check your messages! I recently visited an acting class in which one of the actors told me she thought "Actors Access was a scam," because she never got called in, but had submitted "millions of times." A quick check of her profile from the wonderful folks in the office confirmed what I suspected: 18 submissions in 6 months, usually 5 days after the breakdown was released, and no video. So… there's the math on what went wrong there, right?
The other major issue is the message center. I'll speak with actors who are shocked when I tell them I had them scheduled for an audition, when they ask, "Why don't you ever call me in?" I'll ask them to log in and check their on-site messages (C-Mail at Actors Access) and, sure enough, there sits a backlog of audition notifications they never happened to check. What's with that? Look, part of the beauty of electronic submissions is the whole electronic scheduling component. If we don't have to call you to schedule you, we might not! So, check your messages, CONFIRM your appointment, and break a leg!
Backstage
Backstage lists loads of breakdowns by independent and student filmmakers; producers of theatre, nonunion, spec, and copy-credit-meals projects; modeling opportunities; and open calls. You can preview their breakdowns at the backstage.com website, but must be a subscriber to get much deeper than that. If you're a theatre lover, I strongly recommend you hit open calls and auditions for the ton of stage stuff taking place in Los Angeles and New York, just to exercise that auditioning muscle and get better at the whole process. Same with student films: Get out there and connect with folks who are learning how to do this while you're learning how to do this. Better still, mentor the producers out there who may have less experience than you do! Show 'em how the pros do it so they learn how to be professional. Also check out StarNow and Mandy, both recently acquired by Backstage!
AEA and SAG-AFTRA
Both Actors Equity and SAG-AFTRA list auditions on their members-only sites. It's a perk of union membership to have a basic profile up at these sites, so please do so. iActor (SAG-AFTRA's profile site) was late to the online submission party, so most casting directors had already built up history at other sites by the time iActor launched. Still, there are opportunities for you within your union's websites, so take advantage of them.
Craigslist
Proceed with caution! Well, that's true no matter what the site, no matter what the project. Look up principals on IMDb and if no producers, no director, no casting director is listed, run, screaming, hair on fire! It's just too risky. I mean, I guess if there's a production company listed and you can track a history of legitimate productions from that company, that might be okay, but truly, in this business, who's out there trying not to get name recognition for their successes in producing? Think about it!
Never attend an audition taking place at a private residence. Never disrobe during prereads, even if nudity is required in the project itself. Never ignore your spidey sense where your safety is involved. I've heard horror stories about actors who have encountered everything from truly unsafe propositions masquerading as casting opportunities to bait-and-switch situations in which the actors — after being cast — are told they have to come up with money to see the project actually completed. Be careful out there!
Unnamed Sites that Sell "Real, Hollywood Breakdowns" to Newbies for High Fees
Well, above when I mentioned my reasons for posting all of my breakdowns on Actors Access (even when I need name actors), I linked to a column in which I had previously written about the thing that makes my blood boil the most, as far as actors and scams targeting actors are concerned. People steal breakdowns that are meant for agents and managers only. They then sell these breakdowns to newbie actors and add information like a mailing address for submissions while deleting information like submission deadlines and "name actors only." It's gross. And people fall for it like crazy. It infuriates me. It not only costs actors money to see these now phony breakdowns but to submit on something they have no shot at booking (since often times the project has already wrapped). Worst of all, it costs "dream points." I hate that actors think they actually have a chance on a project they paid to see (edited) and may feel like a failure when nothing comes of it. Same goes for clearinghouse blogs by folks who have no business sharing "leads" from major studios or networks. They're skeevy. They're not authorized to repost the info they're sharing and they're misleading wannabes all over the world — even though they're not charging money for THAT information. *sigh*
Sure, in minor markets there may be other sites that are used for direct-to-actors breakdowns — and legitimately so — but in Los Angeles, the biggies are Actors Access and Casting Networks. Do you want to be on other sites too? Up to you. There are many places to search for what's casting. But between those I've just listed, you're going to see 95% of everything that is intended for actors' eyes in the current casting landscape on any given day.
Pirated Breakdowns
Okay, so if you don't want to heed my warning and really do want to see breakdowns that were never meant for actors' eyes, I can't stop you. It's like shooting guerrilla style or speeding on the freeway. Good luck to you and just be smart about it. Being smart about looking at breakdowns that are meant for agents and managers only means this: Read 'em. Digest who is casting what and when. Track trends. Get to know which offices are active so you can plan your networking activities with personnel in those offices appropriately. And if you're really, really, really right for something that's casting right now, maybe do a mailing or a drop-off or even a self-taped audition using sides posted on Showfax. But don't ever think that this is the way in. Sure, it could happen: You could pick a series of winning lottery numbers by submitting yourself on a role you were never meant to know about, getting called in, and booking it. But know that that's what it is: a winning lottery ticket. It's not likely to go that way, and in some offices you run the risk of rubbing folks the wrong way for trying to work around their system.
That said, I'm generally a fan of the self-taped audition but usually as a matter of watching sides go up on Showfax rather than by pinching stolen breakdowns. One of our SMFA Ninjas saw sides go up on a show he was targeting, downloaded the sides, taped himself, dropped the footage off at the casting office with nothing more than a quick thank you, and then got a producer session out of it. It can happen. But it's all about the attitude of professionalism and the lack of expectation that anything may come of it. It's a longshot.
Cast It Talent, Casting Frontier, CAZT
The long-standing CastIt.biz site that many studio casting directors use to log and generate their lists on projects now has a submission arm. (Take a look back at my column on Technology and Casting from a panel discussion I moderated a few years back. Yes, it's old info, but you'll see how these private, studio-only or network-only systems were evolving and inching their way into actor-level submission territory.) I'm eager to see what comes out of this because I haven't heard of many people using it, nor much about breakdowns going out on Cast It to the actor population, but I do know a few casting directors who will — if an actor is in the CastIt.biz database via Cast It Talent — link to their profile when generating a list to show a producer.
Casting Frontier started as a bar code system for commercial casting sessions but has transitioned into a site that links actors' profiles to their auditions right after they've taken place. They've rolled out a submissions process mostly for commercial auditions, in addition to offering post-session services for casting directors, which makes this site's evolution a speedy one.
CAZT was an LA-based casting facility that offered audition space to producers of micro-budget projects free in exchange for requiring the auditioning actors share their email addresses so they can be offered the opportunity to watch their audition footage (for a fee) and get feedback on their auditions. Cool premise, but one that was fraught with "best practices" snags along its evolution. At one point, actors were required to "like" the facility at Facebook in order get their feedback, which is a social networking advertising strategy. As of October, 2018, CAZT is no longer doing business.
Because sites are popping up every day offering services to actors at various points along their journey, this is by no means a comprehensive list, nor is it guaranteed for accuracy, as existing companies are always refining and changing their offerings to their customer base.
Tracking Production
I am a huge fan of tracking production and updating your show bible using sites like CastingAbout (get a free week from us here), IMDb-Pro, Production Weekly, The Futon Critic's Devwatch, Birth Movies Death, Jeff Gund's Info List, Cynopsis, Deadline Hollywood Daily, the Black List, the Paley Center, Who Represents, Actor Genie, Hollywood Reporter, Daily Variety, Studio System News, and the sides posted at Showfax as well as the scripts posted at Screenplay Online.
Not only does this provide you with a really good overview of exactly how much is in production regularly, worldwide, it also adds to your knowledge base of who's working, who's working on what, and the ebb and flow of production "seasons" (if there are such things anymore). Could any of that tracking lead to auditions? Sure! If you've done a great job of connecting people to projects and your type to trends affecting your type, you'll be able to lean on relationships that could lead to auditions.
Also check with your friends and your community of actors. What are they going out for? What are they hearing about? Heck, which of the sites and services out there are they most excited to use, and do they share their thoughts at Actor Rated or Acting Resource Guru? Poke around. You'll learn more about what's happening in informal ways than in what look like more traditional ways almost always.
Other Markets
Yes, most of the above is tailored to the major markets in the US, but over the years I've been given a good many suggestions for additions to this list, and here are a few (do your research, because more may pop up, and your mileage may vary with these): Casting Workbook (Canada), e-Talenta & CastForward (Europe), Castupload (Europe), Crew-United (Europe), Spotlight (UK), Equity (UK), AT2 (Australia — mostly student films), Showcast (Australia, New Zealand), 800 Casting (Southeast US), Skybolt, IMDb, and ALWAYS check with your local film commission for projects that are coming to your area. Here's a database of film commissions to search! Depending on your market size, also check for Meet-Up groups, Yahoo Groups, hotlines from your local film commissions or production guides, and of course, keep an eye on your free SMFA Hot Sheets.
Good Ol' Fashioned Mail
Do direct submissions, general submissions, mailings to offices not about any roles in particular help actors without agents get auditions? Sure. Sometimes. How about…
Drop-Offs
…? Well, as more and more casting goes electronic for its first wave, there's very little going on that is a direct result of general mailings and/or drop-offs, but that doesn't mean they don't or can't work. We all know actors whose general submissions or non-role-specific drop-offs have yielded meetings or auditions either right away or months later. There's novelty to these methods now!
But as I always say: It's not the one thing you do; it's all the things you do. So don't focus too much on any one element to your self-submitting plan (and of course, keep getting out there and creating your own work) and you'll find the process to just be part of your routine rather than another big THING you have to conquer in this biz.
And if you're doing all of the above and you have agents and managers submitting you (Yay, you!), please always pay commission on work you book even if you "got the audition yourself." You're a part of a team and you need to pay your teammates as contracted. You may be sure that it's your submission that got you in the room, but it could be that it was your submission after a year of pitch calls on other projects from your team. Pay 'em for that. It's good karma if nothing else.
Keep in mind that the likelihood of getting called in for one of the very few slots offered to unrepresented actors we don't already know is sometimes very low. So, focusing on roles in projects that are just a tier above where you currently are might be the right choice 'til you've built up relationships, momentum, credits, and footage that can help you edge your way into higher-profile offices where your work is not yet known.
Remember, it's about relationships. And building relationships takes time. A new-to-town actor recently emailed me to say Self-Management for Actors was no good, because he read it, loved it, and then moved here after having landed a small supporting role in a mega-budget film and didn't have an agent after two months. I told him he needed patience and he scoffed at that. So, I backed off the "you need patience" line and said instead, "building relationships takes time. Whether you have patience about that process is up to you."
I don't know any example of the signing coming first and the relationship coming later, if we're talking about one of the GOOD agents (certainly, there are many craptastic agents and managers actors can get for the sake of having someone, should they really think that's all that matters). But what I'd always advise is a long-haul approach to this career — knowing that relationships take time to build. Work on building a resume that ATTRACTS the right representation, rather than busting ass to sign anywhere then having no relationships on which to build forward.
Let's work toward building the kind of career the right agent or manager wants to be a part of! Remember, it takes time. The patience is up to you.
Wanna be sure your tools *and* your mindset are in peak form before approaching your dream agent? Let us get you in gear with some FREE training right now!
Have any Agent-Free Auditioning tips you'd like to share? Pop 'em in the comments section below. 🙂 Let's jam!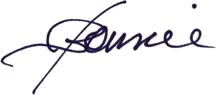 ---
Bonnie Gillespie is living her dreams by helping others figure out how to live theirs. Wanna work with Bon? Start here. Thanks!
---
Originally published by Actors Access at http://more.showfax.com/columns/avoice/archives/001178.html. Please support the many wonderful resources provided by the Breakdown Services family. This posting is the author's personal archive.
(Visited 11,106 times, 1 visits today)