Just a few weeks back, I connected in person with an online friend, Jenn Page, owner of Lumanive Films. We suspected we'd be good collaborators and it turns out we were right. I've been tapped to be one of the judges at next month's Shorts and Spirits Showcase, produced by Jenn and her partners at Longlost Pictures, Greg Cruser and Lex Benedict.
Because the S3 gang is looking for more entries for the May event and beyond, I asked Jenn and her team to write up a little blurb that I could share here. So, self-producers, you know we love you for all you do! Now let us show you — and the world — how much we love your stuff with some official recognition.
Hello Bonnie!
We wanted to share this with the self-producers who read your column each week. Thank you for allowing us to tell them a little bit about what we do. Shorts and Spirits Showcase (S3) is a monthly film screening and social event now occurring in five cities that gives independent filmmakers a venue to show their work to a supportive crowd and meet other artists. We screen a variety of short-form content from music videos and short films to webseries. Each month has a different focus and for the next S3 Los Angeles on May 11th we're showcasing actors that are tired of sitting around waiting for Hollywood to call and have gotten out there and produced their own work.
We're ecstatic with the response we've gotten so far for May's S3LA. We've got some amazing films lined up, but I think what people are most looking forward to is the chance to connect with others in the indie film community and hopefully find some like-minded people to collaborate with. We're honored to have some incredible guest judges this month. Along with the remarkable and always stunning Bonnie Gillespie, we'll be joined by fan-favorite actor and radio personality David H. Lawrence XVII from Heroes and Lost, and Naisha Arnold from Untitled Entertainment, one of the largest talent management companies in the business. We're really digging our new venue, Capitol City Hollywood. Cool vibe, great service, and plenty of elbow room.
Tickets are $5 in advance at s3lamay.eventbrite.com and $10 at the door. The event begins at 7pm with industry networking until 9pm followed by the film screening and announcement of the audience and judges favorites.
If anyone out there is looking for a venue to premiere their short, they can check out our website and click on "submit" at the top of the page. Even if you don't make it into this month's event we are always taking submissions for future events. The S3 in June will feature webseries and will debut several world premiere episodes. It is a great event and it's getting bigger each month. Can't wait to see everyone there!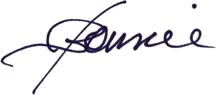 ---
Bonnie Gillespie is living her dreams by helping others figure out how to live theirs. Wanna work with Bon? Start here. Thanks!
---
Originally published by Actors Access at http://more.showfax.com/columns/avoice/archives/001177.html. Please support the many wonderful resources provided by the Breakdown Services family. This posting is the author's personal archive.
(Visited 103 times, 1 visits today)