This week's hit from the archives comes with a bonus vid, shot for the badasses enrolled in SMFA Online. Watch it, and be inspired!
Wanna read more about this concept? Cool. This will be short, because it's really dang simple.
If you had a choice between an agent about whom you're ho-hum or an agent about whom you're hell yes, which would you choose? More importantly, if you had a choice between an agent who is ho-hum about YOU or an agent who is "hell yes" about you, which would you choose?
Think about that. So many actors get into that mindset of, "I gotta get an agent" that they miss the point that a ho-hum agent (in either direction) is really useless. Just like a ho-hum meeting with a casting director, a director, a producer, a showrunner, a writer, anyone in a position to eventually cast that actor is a waste of time.
But that doesn't mean those encounters don't happen, daily. They do. And that's because actors tend to operate from a place of lack, a place of need. They believe it's better to meet with SOMEONE (regardless of enthusiasm level) than to spend that same time hustling, researching, working toward a better long-term approach to success in this business.
Because signing with someone who is only ho-hum about you is no better than you signing with someone about whom you're ho-hum, I'd like to ask you to go into every delicious opportunity thinking about what would make you say HELL YES, about anything!
Imagine, if you've gone to the trouble to meet with a ho-hum rep then to sign with a ho-hum rep (and then — at best — get submitted by that ho-hum rep with a ho-hum attitude, from time to time), you're then living at a ho-hum LEVEL. And, worst of all, you've tied yourself up at the ho-hum level when you could've left yourself open for a HELL YES, and isn't that better? Isn't that what you'd prefer? Isn't that what the buyers you'll eventually meet would prefer?
Hell yes!
Let's approach all encounters as a choice between "ho-hum" and "hell yes." I know what I'd pick, at every turn. Don't you?
Every time you score a meeting with someone and DON'T click, consider celebrating! You've just eliminated a "ho-hum" from your life. That makes more room for the next "hell yes" you'll encounter. Sure, you've got to map out who that is. You may not always know 'til after you've had that face-to-face (so you may waste SOME time). But to get ninja with this, you'll need to do research that runs off most of your colleagues in this business. But what a lovely reward you may receive for doing so!
To live a world of HELL YES? Excellent! Good night, "ho-hum" stuff. Let's say we're glad we experienced that, so we'd know it's nothing we want to invite in as we head to our next tier!
Excited to hear from y'all on this. I've opened up comments below, and I hope you'll dig in and share your thoughts. Ready to leave ho-hum behind? Let's do this!
Wanna be sure your tools *and* your mindset are in peak form before you submit to your hell-yes rep? Let us get you in gear with some FREE training right now!
Let's DO this!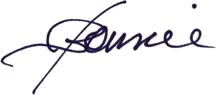 ---
Bonnie Gillespie is living her dreams by helping others figure out how to live theirs. Wanna work with Bon? Start here. Thanks!
---
Originally published by Actors Access at http://more.showfax.com/columns/avoice/archives/001444.html. Please support the many wonderful resources provided by the Breakdown Services family. This posting is the author's personal archive.
(Visited 1,357 times, 1 visits today)