A couple of months ago, I traveled back to my alma mater to give a talk about "Living Plan K." I'll get to a description of that talk's content at the end of the piece. What this week's column is about, though, is a product of one of the cooler things that happens when you live and work in Los Angeles and then travel back to your small town to visit campus: Press coverage.
Yup. I got interviewed by a reporter for The Red & Black, the student-run newspaper of the University of Georgia (a paper for which I wrote in 1990). It was surreal. The young journalism student called me at the appointed time and started asking me questions that showed he'd done a lot of good pre-interview research about me. (Yay, J-School! I would expect nothing less of the students that come out of the Grady College of Journalism and Mass Communication, the home of the Peabody Awards!) *beams*
As I'm chatting with the reporter, he asks what sort of mindset it takes to be successful in Hollywood. Very quickly, I say, "You have to have high self-esteem and low ego." And that's what this week's column is about. Because just as you are made to feel like some bigwig by traveling back to your old campus, you return to Los Angeles, look around, and realize — just like my lifelong friend Faith Salie told me when she booked her first series regular gig a few years back — "The funny thing about having any sort of success is it just means you've climbed a mountain and then you have a view of all the mountains around you."
So, what's the point of distinguishing self-esteem from ego? Easy. When you see them as different animals, you can appreciate the one that helps you when it's all big and puffed up, and you can squash the one that is a career-killer when it behaves like that.
You pretty much have to have high self-esteem to pursue a career in this business. It's an exhausting pursuit that will make you question your sanity sometimes and you have to feel somewhat special to believe you can outlast and outshine the competition, most of whom leave this career with their dreams broken and hearts sick over all that time, investment, and belief that it could really happen for them spent with no return. But if you feel as though you can make it, you probably have high self-esteem. You feel special. You know you're tougher than those who pack it in and go home. You're here for the long haul and you know there will be dips in the road along the way.
But low ego is the balance that those who truly succeed seem to have attained. Because an ego — which inherently feeds on validation and outwardly-confirmable benchmarks for success — also has the power to derail you, if it's out of control. It presents as entitled. It charges into the room as a challenge to all: "How can you not cast this? I am perfect and you're too stupid to have realized that by now. What's wrong with you, peasant?" Perfectly talented actors find themselves constantly wondering "what's wrong with this town" for not recognizing their brilliance, when what we are actually doing is absolutely recognizing their brilliance, but knowing there are dozens — if not hundreds — of other actors of the exact same type and talent level who don't bring the beast of the ego to set with them. Guess which actor we'd rather spend time with?
The brilliant acting coach Lesly Kahn tweeted this gem that I just had to share: "Your ego is like your stage mom. Leave her in the lobby for auditions, rehearsals, classes, on set, etc., or she will fuck you up!"
Right on! The ego is a beast. So, by keeping it in check — while having high self-esteem — creative types find they're able to navigate the dings and the hits and the full-on kicks to the groin this industry serves up sometimes, because their ego isn't tied up in any of those things, and their self-esteem can weather 'em all.
So, what was my talk about, to today's journalism students at UGA? "Living Plan K." Funnily enough, as I write this, my nerves are still rattled from the wild ride that was what they're currently reporting as a 7.2 earthquake in Mexicali, Mexico. "Living Plan K" came about after another big earthquake, the Northridge Quake in 1994. I had been living in Los Angeles for a few months and was living alone for the first time, seven miles from the epicenter. I hadn't been here long enough to have experienced a "starter quake" of the recreational level (2.8, 3.2) and when I measured the choices of living my fledgling acting career in a place that could shake like that with no warning against a life maybe a tank of gas away from all of the comforts of home, suddenly grad school looked really good to me. But I was depressed. I had really wanted to make an impact in Hollywood. I had a very healthy ego and simply wasn't prepared for how hard it was going to be to pursue work, here, no matter how much pre-move research I had done. The experiencing of it was the eye-opener. It's TOUGH.
When I talked on the phone with my lovely Aunt Jean, I lamented the fact that I was again packing up my belongings for a cross-country move. "On to Plan B, I guess," I said to her with a mopey pout. I felt like a failure. Plan A was supposed to work. I didn't want to be a Plan B girl. I wanted to succeed wildly at the first thing I tried, not have to figure out some second-choice life plan. My aunt laughed like only she can and said, "Oh, Bonnie, life is about working your way through the alphabet! I can't wait for you to get to Plan K. That's when you really start having fun."
As I write to you from Plan K (or so. I've lost count, because the fun is in the journey, not the scorekeeping of it all), I can safely say that my aunt was right. And that having the stones to tour with a talk about success in Hollywood when all you see around you is mountains still to climb is all about high self-esteem. And not being afraid to say, "Hey, we're all making this up as we go; I've just bumped into some really cool stuff in my career thus far," is all about low ego.
We've all got a secret wizard behind a curtain pushing buttons and pulling levers to help us maintain the "show" of who we are. How comfortable we are with letting that guy peek out now and then is a major component to longevity in this industry (and happiness in life).
How well-balanced are your "guy behind the curtain" and the "big giant head"? Are you able to keep 'em both in check? What keeps you keepin' on? Share below in the comments, ninjas!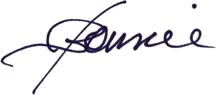 ---
Bonnie Gillespie is living her dreams by helping others figure out how to live theirs. Wanna work with Bon? Start here. Thanks!
---
Originally published by Actors Access at http://more.showfax.com/columns/avoice/archives/001167.html. Please support the many wonderful resources provided by the Breakdown Services family. This posting is the author's personal archive.
(Visited 3,157 times, 1 visits today)