Hello Bonnie!
I'm a college student studying health right now, but as soon as I graduate I plan to movie to New York to be a working film actress. Since I'm not actively participating in the industry I have been trying to spend time every day honing my craft and reading as many books and articles online (like your fabulous column for example!) about working in film.
One piece of advice I see popping up everywhere is that I should constantly be watching shows and movies. I hope this doesn't seem like a silly question, but I've been wondering how I can do this more effectively. Obviously I love TV and movies, but now I want to watch them from the eyes of an aspiring actress.
Are there certain things I should be looking for while I am watching? I've been trying to create my own mini-worksheet to fill out every time I watch something new that includes basic facts like director, CD, writers, and character types of the main actors. I worry still that I'm missing something!
I'd appreciate any advice and it means a lot to me that you have made yourself available to answer questions like this in the first place!
Peace and Blessings,
Kahlilah Cooke
Kahlilah, you are awesome! Wow! What a great project you've set yourself up to do! So many actors will consume media without turning it into an opportunity to prep themselves for the career they're embracing. Good for you! You're building your show bible with every episode you watch.
It's great that you're looking at the director, the CD, the writers, and character types. I'd ask that you consider expanding beyond the main actors, since that's what you singled out in your email, because — unless you're at the series regular level of your career — you should also map out the co-stars and dayplayers, as that information may be even ore valuable, early on. Also, pay attention to the casting team (not just the CD), because many times, the casting associate on a major TV series will take hiatus time to go work on a thesis film at a local film school. The note for the show bible? Easier access! Start building those relationships immediately.
Also check out the "created by" credits. I talked about how to hedge your pilot season bets years ago, in a column that came right before I discovered CastingAbout. Read both of those, because you can easily map out some showrunner action, and keep tabs on Hollywood Wiretap, The Futon Critic DEVWATCH, and TV Media Insights for even more inside info on the people whose names you need to add to your show bible.
You're doing great work, Kahlilah, and it's all about building up a ritual that you'll be able to sustain. Certainly, at some point, you will have a great team who will get you into the right rooms and close your deals at a much higher level, but 'til then, the Self-Management for Actors version of your work looks very much like what you're already doing. Yay! Just keep building that master list and reaching out to those who need to know you exist, because you solve a problem they have in casting their projects, every day!
Stay on top of those details! And keep rockin'! 🙂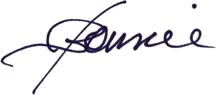 ---
Bonnie Gillespie is living her dreams by helping others figure out how to live theirs. Wanna work with Bon? Start here. Thanks!
---
Originally published by Actors Access at http://more.showfax.com/columns/avoice/archives/001519.html. Please support the many wonderful resources provided by the Breakdown Services family. This posting is the author's personal archive.
(Visited 90 times, 1 visits today)