There's something that happens to me this time of year. Keith had to remind me today that it does in fact happen *every* year and that made me wonder WHY.
But then I remembered that one of the most helpful things Keith has taught me is that it's not about why. Figuring out the why is of less value than softening the IT is.
So what is the IT?
Since the age of 15, I called it "summer insomnia." I go from my usual 3-4 hours' sleep per night to more of a 20 minute catnap here and there, fitful and filled with time spent in "the loop" as I call it. That's the part of my brain that obsesses about too much and won't put the topic down. Not ever.
I get cranky. I get emotional. I get fatalistic about issues that used to be tiny roadbumps. Now they feel insurmountable. I get scared.
When Keith reminded me today that this happens every year — and he's right, it does; it has for at least 30 years now — I relaxed. I remembered that seemingly infinite hours spent playing Sushi Cat and Words With Friends may feel like a colossal waste of time when I have a long and seemingly important to-do list, but without the kind of sleep that is my baseline for productivity, I simply cannot be as productive.
And that's gotta be okay.
Because forgiving myself for having this bizarre relationship with the seasons is the first step in finding a new rhythm each summer that's kinder to myself and therefore better for my work in the world.
So this post is to remind 2016 summer me that this is normal and it's just gotta be okay. Now, back to the Law & Order marathon and listening to the silence that is the night right now. And maybe catching another 20 minutes of sleep before the sun comes up.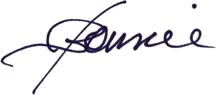 ---
Bonnie Gillespie is living her dreams by helping others figure out how to live theirs. Wanna work with Bon? Start here. Thanks!
(Visited 81 times, 1 visits today)