This is from a series at our Chart Harmony Discord server… scroll down for the link if you'd like to join us there for all the good convos we have going on there. 😉 For the quick how-to on the adding up of all the numbers, the numerology of 1 post covers that, right here. Okay. Let's go!
Starting at midnight wherever you live, Wednesday the 14th is a "2 day," numerologically.
2 days (or 2 months, or 2 years) are a lovely contrast to the active energy of the 1. The 2 energy brings doubt, vulnerability, low enoughness about all the bold starts that came before it. At its best, the 2 is a beautiful time of nurturing those seeds that were planted under the 1, like a good Cancer Moonbaby.
In the 2 vibe, peopleing is not advised. Instead, use this Chart Harmony blue day to connect with the part of you that likes to whisper. Read a good book. Soak in the tub. RECEIVE.
What are you poised to receive in this 2 energy? I'd love to support you as you share your feelings below!
I'll be back for our 3 energy next. 😉 See you then!
Want info on what numerology YOU are, by birth? Grab my free training — What Your Birthday Says About You — here! I've gotchuu! And if you'd like to join our free community for having these discussions on the daily, our Discord is here. Yay!
Much love,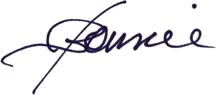 ---
Bonnie Gillespie is living her dreams by helping others figure out how to live theirs. Wanna work with Bon? Start here. Thanks!
(Visited 89 times, 1 visits today)