This is from a series at our Chart Harmony Discord server… scroll down for the link if you'd like to join us there for all the good convos we have going on there. 😉
Starting at midnight wherever you live, Tuesday the 13th is a "1 day," numerologically. Now, I'm a big fan of using numerology to navigate days, months, years… it's a simple (just addition, y'all. Nothing too complex) task of adding down all the numbers into a single digit to determine the energy ahead.
So, here we are at 9 for September, 13th day, 2022 for the year. Add 9 + 1 + 3 + 2 + 0 + 2 + 2 to get 19. Welp, that's not a single digit (yet), so let's now add 1 + 9! That's 10. Dang! STILL not a single digit. Okay, fine. Let's add 1 + 0. There we go.
Tuesday, September 13th 2022 is a 1 day.
1 days (or 1 months, or 1 years) are great for starting things. Initiating. Taking action. Using the energy of heart-centered Leo (if you'd like to give the 1 numerology a zodiac sign) to charge right on out into the world to make things happen, with all the confidence of the Sun.
1 has a masculine energy, if you'd like to be all gender-binary about things. There's a seed-planting, baby-making, new-idea-cooked-up kind of vibe to the day. In Chart Harmony, it has the color of orange, of pink. It's ACTIVE.
What can you get started under the 1 energy? Share below!
I'll come back each day to walk you through each of the vibes, 1 through 9.
Want info on what numerology YOU are, by birth? Grab my free training — What Your Birthday Says About You — here! I've gotchuu! And if you'd like to join our free community for having these discussions on the daily, our Discord is here. Yay!
Enjoy!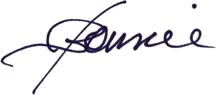 ---
Bonnie Gillespie is living her dreams by helping others figure out how to live theirs. Wanna work with Bon? Start here. Thanks!
(Visited 79 times, 1 visits today)