Hey gorgeous.
Let's do some magic wand work.
I hand you $500.
(You're welcome.)
But then I tell you that you have to spend it on your acting career.
Now.
What do you choose?
Do you shoot new headshots? Hire a professional copywriter to overhaul your bio and cover letter and resumé? Have your reel re-edited so it's more appealing to your next-tier targets? Get your website redesigned? Consult with a social media expert? Renew your memberships in unions and at actor submission websites or re-up with CastingAbout and IMDb-Pro? Hit the bookstore and go nuts with all the books and plays you've been craving for your library?
Do you invest in your at-home self-tape studio? Maybe you finance the scene you've been eager to shoot? Send money to the sound guy who saved your bacon on that last passion project of yours? Pay for submission fees to enter your creation into film festivals? Fly yourself out to attend one of the festivals in which your project is screening? Hire a designer to create poster art for your on-brand film?
Do you upgrade your image? Get minor cosmetic enhancements? Meet with a personal trainer or nutritionist? Hire a stylist to do an on-brand wardrobe audit? Consult with a coach to get red-carpet ready with your Brandprov strategy? Meet with an expert in tackling power meetings so you're prepped for all the next-tier rooms you're about to enter, poised to confidently "yes, and…" while always remaining on-brand?
Do you travel to another market where your brand aligns beautifully with target projects in production, and in which your agency has an office? Do you enroll in a craft class with that guru you've always wanted to learn from? Do you take off a week of work to wall yourself off in your writer's cave so you can finally finish your screenplay? Do you invest in ongoing mastermind sessions with me? Do you get trained in an on-brand special skill that's previously been out of reach?
Phew!
That's a lot.
And that's just off the top of my head.
I'm willing to bet you just came up with another dozen or so things for which five-hundred dedicated dollars would be a great investment.
(Share your list below. I'd love to "yes, and…" this with you!)
Why did I have you do this?
NOT so you can throw yourself a pity party for all the things you can't afford right now.
(Sweet JEEBUS do *not* take a list of things designed to get you aligned with what next-tier you will excitedly invest in REGULARLY and turn it into a flogging device.)
I want you thinking toward next-tier you, who *consistently* has money to reinvest in your creative career. And I want you to start building up a sense of ease toward the act of doing so. I want you to have ranked these things in which you'll invest so that when you can, there's no dilemma. You plop down the bucks to lean *into* momentum that absolutely makes a difference… while the timing is crucial.
I know this works because a while back, I was asked what I would do if I had a certain amount of money to spend on marketing.
Now, I don't spend money on marketing. I've built my empire counting on word of mouth to do the trick. So this question was a tough one for me because it not only meant I had to imagine a world in which I had a not-small amount of money sitting around but also one in which — if I *did* have that money — I would spend that money on marketing. Something I don't spend money on. Ever.
Okay.
I went along with the exercise because I'm game for most things that challenge me and, what the hell, magic wand work is always something I can get behind. It's good for the creative brain to dreamscape. Fantasizing is a big part of HOW we create our reality, as artists.
And because the stakes were low (I mean, when was I going to have this money to spend… and on… *bleh* marketing?!?), I dispassionately looked at what others who market in ways that don't make me want to puke do and saw sexier "sign up for stuff" pages with sweet confirmation systems and unobtrusive but shareable Facebook posts. I did the next step for my magic wand work, which is to create an image file (you may prefer a Pinterest board) with those realities. Sexy sign-up page. Confirmation system. Promoted Facebook post. Okay… there. That's what I'd do.
And holy shit, y'all.
Um… and to say that I've gotten confirmation that "It takes money to make money" is an understatement.
You deffo want to lean into momentum when you're next-tier adjacent. And that means being CLEAR about how you'll do it before you get there.
Meaning, I want you to get super specific about how you'll spend this five hundy that you have to invest in your creative career because soon you'll have not only that money TO invest but the specificity with which to do it. Followed by a return on that investment that will blow you away.
The *ease* with which you'll invest in YOURSELF will be repaid with inspired collaborations and immediate bookings and delicious tier jumps and superfun "yes, and…"-s that feel amazing!
Because cleaning up our "money stuff" ALWAYS pays off beautifully.
Share your list with me below. Get specific. The universe loves that shit.
PS — Have you checked out that badass free voiceover training series I told you about? It's ON right here right now and you do not want to miss out on these booking tips that WORK! Learn from the dude who's cleared nine million in voice work… talk about having your money stuff all nice and tidy, right?
Invest in yourself, lovelies. If you don't have the bank account for it yet, you sure as heck have the ENERGETIC balance to contribute to an account that's gonna pay off, big time, someday!
XO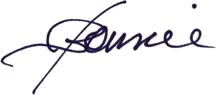 ---
Bonnie Gillespie is living her dreams by helping others figure out how to live theirs. Wanna work with Bon? Start here. Thanks!
(Visited 450 times, 1 visits today)