Several times in the past week or so, I have been thanked for being so flexible. I thought I might have a column topic here, but the more I think about it, the more it's just a blog entry. So, here it is.
Being flexible is EASY. But, based on the number of times I'm thanked for being flexible, I'm guessing most people AREN'T flexible, and that's why it's so novel that I am. I look at it this way:
Our plans hold up and I see you tonight. Or. Our plans fall through and I see you some other night PLUS I now have free time I hadn't counted on.
Sure, I could get pissy about what I *could've* been doing, had I known our plans wouldn't come together a week earlier or so, but whatever! It's SO no big deal.
One producer was making me crazy a few projects ago, really WANTING to be right and really NEEDING to assign blame for things not having gone a certain way. "If you had just done THIS…" "Why didn't you do THAT…" and so on. I kept responding with, "Okay, cool. How can we move forward to get the results we want NOW?" And that really frustrated this producer.
When the "You should have…" stuff kept coming, I finally said, "Great. How do we go back and make that happen NOW? Oh wait, we CAN'T. Can we move forward?" It was beyond silly to even HAVE the conversation, but truly some people can't just MOVE ON… they need to point out flaws and make sure EVERYONE knows something went wrong somewhere.
That's a really dick move, BTW. Let me tell you about the EXACT OPPOSITE way of dealing with someone's mistake and how much COOLER it makes you.
Keith shows up for the wardrobe fitting on the set of CSI: Miami earlier this week. The team recognizes him from last season and one woman says, "Oh, hi, Kevin! It's so great to see you!" He hugs her and thanks her for the warm welcome, says it's wonderful to be back and let's get started, etc.
Later, she notices someone else calling him Keith.
"Wait! Your name *IS* Keith, isn't it?!?" she asked, ashamed. "Don't worry about it," Keith said. "You knew you meant me. I knew you meant me. Why do I need to make you feel bad just to be right? I mean, we both knew you were talking to me every time you said 'Kevin,' so why point out your error?"
I love that shit.
Why, when I can just be flexible, would I need to make sure the world knows I've been somehow inconvenienced?
There is NOTHING inconvenient about my life. I love every bit of it. And if someone says, "Oh, this is Bonnie, our casting agent," I don't feel the need to say, "It's casting director." And if someone calls to say, "I'm not going to make it to dinner tonight. I'm so sorry," I say, "Okay. Cool. I'll miss you," and head out for a meal with someone else… such a happy surprise!
I've got no time to go out of my way to try and make people feel bad. And I worry about people who DO. No… wait… I don't worry about them. I avoid them. I've got no room in my life for that kind of drama. Life's too damn short.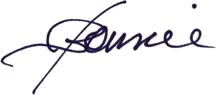 ---
Bonnie Gillespie is living her dreams by helping others figure out how to live theirs. Wanna work with Bon? Start here. Thanks!
(Visited 109 times, 1 visits today)