What does Financial Core mean? Should I go "FiCore" at SAG so that I can do nonunion work?
I've been asked this type of question so many times over the course of writing for actors these past five years that I always deferred to union officials, saying, "You should check with SAG about FiCore. They'll let you know what it's all about."
I said that mainly due to my own ignorance on the subject. I wouldn't want to steer anyone wrong and there are so many urban legends about FiCore that I began to question what I thought I knew about Financial Core as a status of any union (it's not just a performer's union issue). Also, it was my understanding that unions are required to disclose a member's rights to "go FiCore" as a part of the initial membership information. The more research I did, the more I learned that simply wasn't always happening.
Just as I decided to sit down and write what I hoped would be the definitive article on Financial Core, I discovered, well, the definitive article on Financial Core. And since I'm not one to encourage anyone to reinvent the wheel by attempting to do what has already been done perfectly, I've chosen to steer you to that very article over at the BizParentz Foundation website.
While the BizParentz Foundation website is known as a great source of information for the parents of young performers (information on everything from Coogan accounts to child labor laws is available), I was thrilled to see that this very comprehensive and well-written guide to FiCore applies to every member and potential member of any performer's union.
As with everything in this business, get informed and make your decisions based on having all of the facts available to you. Going FiCore is not an easy choice, but it's one that's become quite common. Good luck to you, whatever you decide to do at this point!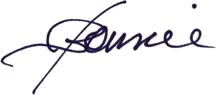 ---
Bonnie Gillespie is living her dreams by helping others figure out how to live theirs. Wanna work with Bon? Start here. Thanks!
---
Originally published by Actors Access at http://more.showfax.com/columns/avoice/archives/000124.html. Please support the many wonderful resources provided by the Breakdown Services family. This posting is the author's personal archive.
(Visited 468 times, 1 visits today)