The Mood Meter app was recommended for my mind-body work with Dr. Stracks. Did you know I've always labeled my feminine thoughts as FEELINGS and my masculine thoughts as LOGIC… but I've never really explored *actual* feelings?!?
🤷🏽‍♀️
Yeah… wasn't allowed to, growing up. Emotions were unsafe.
😬
Sooooo… this app is helping me identify and steer my feelings without letting my overdeveloped THINKING brain do all the heavy lifting. Cooooool.
🧘🏽‍♀️
#johnsarno #drsarno #mindbody #louisehay #abrahamhicks #tms #upperlimitproblem #soberachievers #sober #sarno #iamenough #SMFAninjas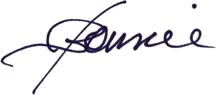 ---
Bonnie Gillespie is living her dreams by helping others figure out how to live theirs. Wanna work with Bon? Start here. Thanks!
(Visited 452 times, 1 visits today)