Hello gorgeous!
I'm writing from Toronto. From my Toronto condo. From… my… Torcondo? 😉 Heh heh.
This is the final leg of this nearly month away from home and as I spend another few days seeing coaching clients, meeting with lovely groups of people who get together regularly for accountability and ninja badassery, and generally enjoying the way more relaxed pace of this place, I wanted to share a story that came from my Friday Toronto ninja meet-up (group photo here).
One of these lovely humans was sharing a story about how she was headed up to the roof of her building to enjoy a really beautiful day. She had grabbed a bag of chips and a plum, then hopped on the elevator, where she encountered a neighbor.
"Oh, I see you have a plum to balance out the chips," she said.
"What's that?" the ninja responded.
"It's healthier," was her reply.
"Oh," our ninja said with a shrug, looking down at the plum in her hand. "No. I get thirsty. I like the juice. It's refreshing!"
"Sure. And you have it so you feel less guilty," the neighbor concluded.
Now, this convo on the elevator obviously wasn't about the entertainment industry or our Self-Management for Actors work or anything like that, but it was a fascinating analysis of how — after our ninja was left alone with her bag of chips and her plum — she looked at these things with a bit of a question mark that didn't exist when she snatched 'em up from her kitchen to joyfully head up to the roof that day.
When your sense of enoughness is solid, your awareness that every person brings his or her OWN issues to the elevator becomes the takeaway. You know why you chose what you chose. You know what projection from another person looks and feels like. And you know how NOT to take on someone else's relationship with a plum or any other damn thing.
As y'all know if you've been keeping up with my posts here and at Instagram about my #mindbody healing work, one of the big items I'm addressing is not picking up ANY crap that's not mine. This is challenging for me since one of the most efficient ways for me to help *anyone* is to just take away their stress whenever possible.
Yeah… that's me taking on a zillion plums in every elevator, ever.
And just like the lovely Toronto ninja knew those issues about the purpose of the plum were her neighbor's issues and NOT hers, part of our work in ANY room we enter (whether it's a room the size of an elevator, a cold casting office, or a giant theatre bursting with excited fans) is to take ownership of our own plums and NOT of anyone else's.
What do you bring into the room with you? What do you take on that actually belongs to others? And how can you set better energetic boundaries so that you're protecting your craft, your creative soul, and your very enoughness even in casual convos?
I'd love to know! Jam with me in the comments below!
Hope you'll join me for one last Facebook Live of this tour I'm on! I'll be broadcasting from the Torcondo on Wednesday at 12pm PDT right over here and I'd love to chat with you about boundaries, enoughness, and any LAST questions you may have about our life-changing 100-day challenge, Get in Gear for the Next Tier. Because — that's right — our LIVE round starts Friday and that means we're closing registration (yes, CLOSING. You will NOT be able to come inside, experience this fab summer school experience, and join in the LIVE calls with us unless you've enrolled by Thursday at 10pm PDT)!
So, any questions you may have about mentorship (scoring free coaching with ME as a bonus of your qualified enrollment), our schedule, or making the most of this time we'll share, this will be your last shot to catch me for a Q&A before I fly back to Los Angeles!
Woo HOO! So excited! (Check out the Welcome Kit if you want to map out the dates for our live calls and be sure the timing is right for you. Whether you're joining us for these amazing 100 days now or not, you'll get great tips for creating lasting change in that PDF.)
We have a phenomenal group of badasses returning and starting up for the first time with us and I'm over the moon thrilled for the depth of enoughness we'll explore, bringing new confidence to your brand, your business savvy, and of course, your boundaries!
All my maple leaf love,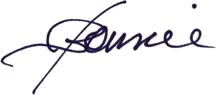 ---
Bonnie Gillespie is living her dreams by helping others figure out how to live theirs. Wanna work with Bon? Start here. Thanks!
(Visited 238 times, 1 visits today)