Lesson number one: Never trust the cloud.
Now, I already knew this. I don't *do* cloud computing. I do not use Google Docs, I only grab something from Dropbox if someone requires me to do so (and then I store it locally), and I most definitely do not sync anything with iCloud — no matter how much Apple wants me to do so.
Lesson number two: Never update without a recent backup.
I know. Duh. But see, we had *just* ten days ago had a complete meltdown of our wireless router, so we bought a new one. No problem, right? Super cool, right? Yes, REALLY cool. Especially because this new fancy router would allow us to do our Time Machine backups over wi-fi. Hooray! Except… in moving the 6TB RAID-5 backup tower to another room since we no longer would need it to be near machines in order to back them up, something happened. Time Machine stopped working.
And for the better part of the past week and a half, we've been running a series of repairs through another computer and a new backup drive in an attempt to both restore the latest backups to a safe place *and* to get Time Machine mounting again. So, there have been no backups done in the month of December. No huge deal, but…
Lesson number three: Old technology doesn't always play well with new technology.
So, my primary laptop is just over two years old. Not ancient, but still running an OS that was now two full systems out-of-date. I figure, if it ain't broke, don't fix it, and besides, I still run all these apps that would need updating with the new OS or possibly stop working altogether, so why bother with the upgrade?
Welp, turns out my 'puter couldn't keep a stable connection to wi-fi with our new fancy router situation, nor could my iPhone (which is more than three years old). Step one: Trade out my iPhone 5 for a newer phone (still an iPhone 5, but built more recently and therefore 100% stable on our wi-fi). Step two: Take the MacBook Air to the Apple Store for ideas about how to stay more reliably on our network so my workflow isn't constantly interrupted.
Advice from the Genius types? Install the latest and greatest OS, El Capitan, leaving Mountain Lion behind at long last. Worry about what apps break as we figure out which ones do, but at least I'll stay online, which I need to do. Fine.
Lesson number four: See lesson number two.
Again, duh, but we really couldn't wait 'til who knows when for the backup situation to work and we *did* have a backup from the end of November in there somewhere, so we should be good. Let's charge ahead.
So far so good! iPhone working beautifully. MacBook Air working beautifully, albeit user Bon having growing pains with the very fancy new operating system and its oddities that Apple probably finds HANDY but that I personally find "way too much in my business." I like what I like where I like it and I don't like so much being automatically sourced and suggested because, well, I have a LOT of data.
How much? 16+ years of appointments and notes (I put a LOT in the notes fields) in my calendar, 22+ years of contacts — my show bible — consisting of 18,711 files including every actor I've ever auditioned, every agent or manager I've ever dealt with, every casting director I ever interviewed back in my "Casting Qs" days, every coaching client I've had from around the world, and every producer, director, writer, showrunner, and exec for whom I've cast or with whom I hope to work. Meticulous details. Crazy info-hoarder details. A database of information for which I've been offered lots o' money once upon a time, by an app developer who wanted to create a database for actors with my history of contacts as a starting point.
Since everything is going smoothly at this point, I have no stress. Until…
Lesson number five: Never rush through updates.
On Wednesday, a security update to El Capitan was presented. Ah… a security update for a new OS. Yes. This is important. But I'm in back-to-back mastermind sessions all day and I'm finishing up the welcome kit for the January 2016 class of SMFA Online. Busy busy busy, need the computer the whole time, and this will take a reboot and could take a half-hour or more. Hmm… oh, wait! Here's 35 minutes in my schedule. I should be able to do this. Quick, quick. Install the update!
Lesson number six: See lesson number five.
Click, click, click; agree, agree, agree. Yes, yes, YES, sweet JEEBUS could we just get this installed already? I have another group coming in at 4pm!
Lesson number seven: When you see your battery life getting crushed for no apparent reason, stop what you're doing and look at what might be happening.
During my 4pm mastermind session, my battery life went from 100% to 62%. Now, I have had issues with battery life before, but before all my international travel in October, I optimized everything and haven't had anywhere near such a severe drop so quickly.
"Okay, quick… I have just under an hour before my final mastermind meeting of the night. What's up?"
Holy shit. HO-LEE-SHIT.
iCloud is doing stuff on my machine.
But, but, but… I don't *have* an iCloud account! I specifically have NEVER associated my iTunes ID with an iCloud account.
Lesson number eight: See lesson number one.
And this is where iCloud kidnapped, assaulted, and eventually held hostage — never to be returned — my data. My precious, decades-old, lovingly-hoarded, ALWAYS SAVED LOCALLY TO MY MACHINE data.
When I realized what was going on, I quickly disabled this iCloud merger with my iTunes account. I turned off everything that iCloud was trying to touch on my machine. Only for my calendar it was too late.
I go to look at the rest of my to-do's for before the 6pm mastermind meeting (Do I have time for a snack? No. Do another pass of the welcome kit? Yes. Is there something else I could get done very quickly? Um…). Um… Where is my calendar? Where are my to-do's? Where is my schedule stretching back to the late '90s when I first started using a lovely Handspring Visor that allowed me to store a copy of my schedule in my Entourage?
WHERE IS MY LIFE?!?
Oh my God. It's in the cloud. Everything but the birthdays (which are sourced from my 18K+ contacts but show up on the calendar) has been TAKEN off my local drive, put up in the cloud, and the only way I can see it is to TURN iCloud BACK ON. Sweet Lord, what have I done? Apple — what have YOU done? I understand wanting to force the use of a subscription-based storage space at which you can easily rifle through all our information, but I turned you OFF. I don't WANT you. I didn't even HAVE you until this stupid security update… and now my data is GONE? No. This is not okay.
Lesson number nine: Marry a former IT professional.
Before Keith moved to LA to join the circus with me, he was the head of IT at one of the worlds largest "big banking" corporations. He oversaw a team of IT professionals working with high-stakes data in many states. Before that, he worked in phone tech support for the likes of AOL and Windows '95. And even since moving to LA — in his first years here — he worked for Google and Yahoo! and the Launch music service (pre-Napster).
He is not only very knowledgeable about computers but also ever-patient with people in crisis about their computer glitches. This is very handy when you've just wiped out your entire life, past present and future, thanks to the greedy effin' iCloud thievery.
Keith jumps online to find out how to undo what I've inadvertently done while I settle down and get centered for my fourth and final mastermind group of the day.
Cut to: 7:10pm. It's not good news. We should go to the Apple Store and see what the Genius people say.
Lesson number ten: When you stump three Apple Geniuses in 90 minutes, you've got a pretty serious issue.
Yup. I'm not even going to go into every detail here, because the answer is: NO ONE COULD FIGURE OUT HOW THE HELL MY DATA GOT SUCKED UP TO THE CLOUD AND COULDN'T BE FOUND ON MY MACHINE ANYMORE. Sure, I get a *sync* of it, but a THEFT of it? That's so not okay. And they all agreed.
But there's a fix.
Lesson number eleven: When given the opportunity to take the advice, go home, and fix it on your own OR stay in case it goes wrong, STAY.
After reconnecting to the iCloud with EVERYTHING DISABLED BUT THE CALENDAR — meaning iCloud cannot touch my photos, my mail, my notes, my CONTACTS — my information loads back into my computer's calendar. I then do an export of each and every subcalendar to my local drive. Then, I turn iCloud back off, hopefully never to return, and do an import of each of the items into my calendar from my hard drive.
Hooray! Hooray! My life is coming back into focus!
Wait.
Where are the birthdays?
Where are alllllllllll the birthdays?
Remember, I'm an info-hoarder and being a numerology-loving daughter to a world-famous astrologer, I especially love birthdays because of how much they tell me about the people in my life. I notice these birthdays missing. And I think about what that might mean.
No. NO. NOOOOOOOOOOOOOO!
Lesson number twelve: When you cry in the Apple Store, try not to hyperventilate.
The Geniuses gather again. Okay, the theory is that the info — just like with the calendar — is now in the cloud and we have to do the same thing that we did with the calendar, and race the system so it doesn't again steal my calendar items.
"Yeah, but guys? How did this happen if iCloud was ONLY checked off for the calendar when I reconnected just now?"
No one knows. They're now calling people over and we're there past closing time with everyone TOTALLY stumped about how that happened.
Until…
Lesson number thirteen: Sometimes even Apple Store employees think their company's ways are dickish.
My contacts are nowhere.
Not in the cloud.
Not on my machine.
They didn't get kidnapped like my calendar did — something that, sure, now has all sorts of buggy settings and weirdness that's iCloud default and nothing I never would've chosen for my data's preferences, but I can fix it and the INFO is there — no, no… my contacts were full-on abducted and are NOWHERE.
NOWHERE.
Lesson number fourteen: When you stump all the Apple Store guys, they'll let you have an appointment with an actual developer of iCloud, who can explain how it works and where the ghost files surely must be.
We leave the Apple Store with a mostly pieced-together calendar but no contacts.
Sure, there's a version of my contacts backed up on the 6TB backup tower from late November, but remember… we're still not sure we'll ever be able to access that drive at this point, and of course there's all the changes I've made to files since that backup, only (formerly) stored on my computer, because with 18K+ contacts, I only sync my contacts to my iPhone and iPad once a month or so, because it takes more than an hour and I can't work on anything else while it happens.
And, when I earlier tried to get my calendar from the iPhone to overwrite the one on my computer, it learned things that only iCloud could've taught it… even though it was told not to do so. Oh, and of course the version of my contacts on the gadgets is from October 21st, the day after I returned from abroad.
Keith starts his day Thursday working with this iCloud guy.
Who is also stumped.
Our solution after nearly an hour of tech support trial and error?
"There's this app that *can* help you get your backed-up version off Time Machine or the iPhone ONE vCard at a time… it's third-party, so… good luck."
Lesson number fifteen: Patience is tough when you're waiting for your Time Machine tower to talk through your old laptop to another drive in an attempt to get a clean backup so the tower itself can be restored *or* so at least the data can be accessed from the new external drive.
It's that simple.
I've worked all day Thursday with no contacts and no way to know if I'll ever have my show bible back.
That's a tough mental trick, I tell ya.
Try to relax, breathe, actually *get stuff done* allllllll day while NOT thinking about the only thing you want to obsess about.
Woof.
Lesson number sixteen: Breathing helps.
Every time my brain cycled over to THIS THING I CANNOT CONTROL, I stopped and took a breath. I skritched the kitty. I took a nap. I did some more work that I *could* control.
Yes, I bitched. I rage-tweeted. I made inappropriate jokes about leaving the business altogether since I can no longer be of service if I do not have my data.
But mostly, I breathed. And I kept working.
Lesson number seventeen: Your greatest data storage is your own brain.
When I felt like I wanted to start working on something that we simply cannot start 'til the backup is done — as we're trying that first *if* we can get into that drive and its version of my data and will only try the older iPhone version tactic if that fails — I would make a list:
Things I know I've updated since October 21st
Places I can go to check what data I've added
Other sources of information for what I changed but might have forgotten about
Visual placement of data I know I've changed
Dates on which I made changes I can recall
Holy crap… after pages of lists, I realized — yeah — I've got this.
Even if I don't have the show bible version of someone's history with exact dates, former email addresses and assistants' names, birthdates and so on — I *do* still know that the new head of theatrical at one of The Bigs not only started out as the second-desk assistant for this particular manager, then went to only assistant at this boutique agency, then became an agent at a larger agency, but is also roommates with the partner at this management firm and has a twin brother — because that's how my brain works.
It's the same reason I can tell you what you were wearing on the day we first met years ago on a Tuesday at 4:47pm — but never will do so, because it creeps people out when someone remembers that kind of thing out loud. Eidetic memory. It has its functions! And not just to drive people crazy with how you can never lose an argument that is based on who said what to whom when. 😉
Lesson number eighteen: After falling in love again with how your brain works and doing a lot of breathing, you start having fun with fantasies about starting all over with a blank slate of a contacts file.
Eventually I started asking myself, "So what if I have no contacts? Those who need me will reach out to me and I can add them in one at a time, not trying to recreate history but instead looking forward to what discovery might lie ahead."
And, "Oh, man! How cool is it if I'm not responsible for knowing the whole history of everyone in this industry I've ever encountered?"
Ooh, and best of all, "Do you actually think you'll EVER forget the day you learned that a particular character actor has a day rate of $500,000 for feature film work? Do you REALLY need that written down anywhere? Of course not. You'll never forget that convo with his fancy manager who similarly thought it was a ridiculous reality, but a fun one for sure."
Lesson number nineteen: We are not the sum of the parts we hold together; we are so much more than that.
I mean, really.
And finally…
Lesson number twenty: See lesson number two.
Because tech stress is never fun, is often avoidable, and growing to hate a brand you've been loyal to since you first received your computer license in the sixth grade is a little like breaking up with a long-term lover you still really need.
Back it up. Use a condom. Wear a seatbelt. Drink more water. Moisturize daily. Y'know. All that.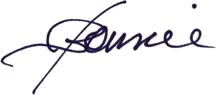 ---
Bonnie Gillespie is living her dreams by helping others figure out how to live theirs. Wanna work with Bon? Start here. Thanks!
(Visited 168 times, 1 visits today)