Thank you for joining us for Episode 0703 of The Work.
Download Here!
Actors and Social Media: The New STOPPER Hollywood casting director Bonnie Gillespie debunks a popular myth that actors should obsess about growing their social media following in order to get cast. In another form of ridiculous "actor busy work," buyers have found another effective STOPPER to get actors' focus off what they should be working on.
Run time: 11:30
* * *
Check out all episodes of The Work at Apple Podcasts now!
Enjoy!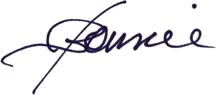 ---
Bonnie Gillespie is living her dreams by helping others figure out how to live theirs. Wanna work with Bon? Start here. Thanks!
(Visited 222 times, 1 visits today)