Oh hai! 🙂
I'm back from Toronto, back from New York, back from Chicago… what a month!
Back at the beach, back to a packed coaching calendar (I missed y'all too, LA-based lovelies), and back to a to-do list that OF COURSE leads off with self-care, upper-limit problem crushing, and mind-body wellness work.
AFTER all that comes "business" stuff like hiring a new member of Team Cricket Feet, diving in at the dojo for 100 straight days of LIVE Get in Gear badassery, and selecting new headshots!
*****squeeeeeeeee*****
So, almost 20 years ago, I was an actor here in LA shooting headshots with the amazing Rod Goodman. I actually went through my whole Good Ol' Gal Type Epiphany (you remember this story from Self-Management for Actors, right?!?) in shooting with Rod.
First shots? Dress-up Barbie Bonnie with the pink power suit, the leather jacket, and silk blouse. (None of which I would ever wear to an audition because OMG how *not* on-brand are all those things for me?!?)
Then my revelation that I'm a good ol' gal — and that's castable — and BAM, best headshots of my actor life. Thanks, Rod!
When I showed up for that post-type-epiphany shoot, I wore jeans. I leaned up against the wall, I said in my head, "How's it goin'? Let's hang out!" and last month in his Manhattan studio as I told Rod the story of this (I'm not sure whether or not he knew back in the '90s that he shot me both before and after a big a-ha moment in my personal enoughness, but he knows now), he started getting me talking about y'all.
He got me going through some of the things I would want you to think when you're in a bookstore, feeling maybe rudderless and without a plan for conquering this creative career you feel called to follow… and you pull Self-Management for Actors off the shelf, flip through it, maybe notice my author photo and feel me saying, "You've GOT this, hon. I've done the work of figuring the big stuff out. Yeah, there's work for you to do — and it won't always be easy — but, babe, it's pretty freakin' simple. You're gonna be FINE."
So.
How'd we do?
I put up a Google survey for you — OMG, it's like even *I* follow the advice in Self-Management for Actors — and I'd love to get your feedback on these shots!
Yeah, it was challenging to narrow down to this dozen but with the help of my amazing team, we're getting to the top selects.
If you prefer not to take the Google survey, you can pop your choices in the comments below. 🙂 Or tweet to me. Or send a carrier pigeon or whatever. 😉 Just lemmeknow.
I thank you. And thank you, Rod! So much fun shooting again nearly 20 years later! We won't wait another two decades for the next time. 😉
PS — We're opening registration for our summer SMFA Retreat in Los Angeles soon! Wanna jam with us in person in August? Make it happen, babe. This session WILL fill up (they always do).
All my ninja love flowing your way!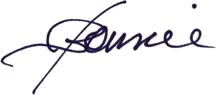 ---
Bonnie Gillespie is living her dreams by helping others figure out how to live theirs. Wanna work with Bon? Start here. Thanks!
(Visited 648 times, 1 visits today)