Saturday was our day-long intensive called the SMFA Retreat here at the beach in Santa Monica.
(I don't mean to play favorites, but holy shitballs what a spectacular group of creatives gathered to bring more JOY to the creative journey through the empowering info that is easy-to-gather DATA! I'm still so freakin' inspired!)
During the Q&A, one of the most charismatic, likable, can't-take-your-eyes-off-her actors I've ever seen shared that she'd been told she's "not a commercial type" and shouldn't bother pursuing commercials.
*blink* *blink* *blink*
Now, I don't cast many commercials (mainly just this cool stuff), but I certainly know a commercial actor when I see one.
Of course, it's when absolutes like this are doled out that I'm quick to ask for more information.
Usually, it's ONE coach trying to steer you away from classes you're considering taking elsewhere… or ONE casting director using a stopper as to why you didn't get cast… or ONE agent excusing why they can't get you out. But rarely is it enough people — enough DATA — to become a "rule" for you.
Yet you'll take it on as a part of your identity (or NOT a part of your identity) rather than going on an expedition to get more information.
You tell me I'm not a commercial type? I go take a class from Laurie Records and find out for myself.
I certainly don't decide that all casting directors in my market (that'd be 723 in Los Angeles, 128 in New York, 34 in London) share this opinion I received from *a* coach, *an* agent… or even both of those people. The sample size is too small!
Just like you'll survey people about a headshot, see that dreaded ONE word in the responses that you hope no one ever says about you and FIXATE on that rather than paying attention to the dozens of times another word was used to describe your most castable brand and feel the power in that information… you'll hear one opinion from one person presented as if it's a RULE about who you are in this business and just buy it.
Why?
It's so weird!
There is no one rulebook for this business (believe me; if there were one, I'd have written it and I'd have retired to my private island because OMG I'd have cracked the one and only set of rules for how this business works). Whenever you get someone's RULE about anything — especially about who you are or what you're capable of — note that it is ONE piece of data from ONE person about ONE thing.
Nothing more.
Your work now is to go collect a massive bunch of data that supports it or disputes it before you decide that ONE thing is even a thing.
This is power you have, darlin'. Stop giving it away!
Do you have an example of how you've accepted a single opinion as a "rule" in this business? Share in the comments below!
SMFA Ninjas of New York and London! I'm headed your way! We've added the classes for both first-timers and elite alumni and enrollment is now open! WOO HOO! 🙂 Cannot WAIT to jam with y'all!
Berlin, Atlanta, I'm coming through your world too! No day-long intensives in your cities, but we will be adding more goodies to my EVENTS calendar so please keep an eye on it to be sure we can connect while I'm in town!
And yes, Los Angeles, we've now confirmed that the last SMFA Retreat of 2018 will be after all my travels in November and you can snatch your seat here. We always fill up, so don't delay!
All my jetsetting love,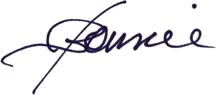 ---
Bonnie Gillespie is living her dreams by helping others figure out how to live theirs. Wanna work with Bon? Start here. Thanks!
(Visited 393 times, 1 visits today)