Hello Bonnie,
I am contacting you because I was wondering if you could answer a question about nonunion projects. I am a SAG-AFTRA member of course now due to the merger, but it really seems that a lot of the projects out there are nonunion. There seems to be a lot more projects on major networks and cable networks doing projects that are nonunion. Where does that leave us union folks?
I was recently contacted to audition for a major cable network project (series) and when doing my homework and verifying if it was union, I was told no, and that they had overlooked the fact what my credentials were, of course they had to take me off the audition list.
As actors, we are always hoping for that big break to get with a major network, and then the disappointing news.
Are networks gearing more towards these nonunion projects because of residual purposes or is it that this is just the new trend? Can you please advise?
Thanks,
Antonia Roman
Hi Antonia. Always good to hear from you. I've done a little digging around and I'm just not finding the same stats you're reporting. At CastingAbout alone, I see maybe a half-dozen television projects in LA and New York combined that are shooting nonunion (out of a few *hundred* shows listed). Those that are listed as nonunion are interstitials, hybrid web and gaming projects, or reality shows!
So, I guess I need more information about what "major cable network series" you're talking about and — more specifically — where you're tracking "a lot more projects on major networks" that are not being shot under union terms.
Since I can't find information that seems to line up with what you're experiencing, all I can do at this point is say, hey, congratulations on getting the opportunities! Bummer that when you dig a little deeper, it turns out the projects are not being produced under union contracts. I really hope you'll continue finding opportunities and that they'll start falling in line with what your union status leaves you open to doing!
I wonder if perhaps you're dealing with spec pilots that are being produced independently by producers who are hoping to shop them to networks after they're shot. I can imagine a lot of those types of projects being done nonunion, with the plan to take the production union after it is sold and being financed by parties other than the indie producers who first come up with the idea. Maybe that's the sort of project you're encountering?
Again, since I don't know for sure, and the tons of television projects I'm seeing listed at CastingAbout are almost *all* union, I just don't know how to answer your question, fully. Please follow up with me with more details so that I can provide a bit more help, on this! And keep rockin'! Keep getting out there and building fans, everywhere you go. 🙂 It'll pay off!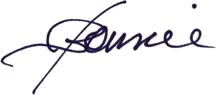 ---
Bonnie Gillespie is living her dreams by helping others figure out how to live theirs. Wanna work with Bon? Start here. Thanks!
---
Originally published by Actors Access at http://more.showfax.com/columns/avoice/archives/001618.html. Please support the many wonderful resources provided by the Breakdown Services family. This posting is the author's personal archive.
(Visited 88 times, 1 visits today)