Hi Bonnie,
I hope you are well. I know you are super busy at the moment preparing for Get A-Listed (which I'm very excited about!) but I wondered if I could ask you a quick question.
I have just finished reading Harold Guskin's book How To Stop Acting and am desperate to come to New York and train with him privately. His words really resonate with me and I think I will get a lot out of working with him. I have heard that classical musicians travel all over the world to train with their chosen teachers and I thought: Why shouldn't actors do the same!?
The only problem is I can't seem to find any contact details for him and was wondering if you could point me in the right direction?
If you know his email address or someone who could put me in touch with him I would be extremely grateful!
Many Thanks,
Fiona Geddes
Fiona, thank you, first off, for being excited about Get A-Listed. I haven't talked about it here, and I'll leave it at the link and a quick blurb: "It's — finally — the online version of my Self-Management for Actors Seminars," and I too am ridiculously excited about it. We're going to have a blast! 🙂
Now, as for your question about Harold Guskin… well, I had the same experience that you — and apparently many others, per the most typical Google searches I came across — had, in striking out on his contact information. In fact, I found a bunch of places where actors are asking one another, "Does anyone know if he still teaches and, if so, how I can reach him?"
So, if he does still teach (which it doesn't appear that he does, from what I can gather), he's not trying to attract new students, and is probably only working with a small group of long-time students at this point. I believe anyone looking to build a pool of students would make it a little easier for folks to find out how to register to train with him.
That said, this is one of those things that I always think is smart to put out on the Hollywood Happy Hour Yahoo! group or any of your favorite actor message boards, because if someone is training with him, they'll share what they know!
Good luck to you, getting to train with someone who inspires you so! And again, thank you for the enthusiasm about my new venture. Means a lot. 🙂
Wanna be sure your tools *and* your mindset are in peak form, no matter who's training you on craft? Let us get you in gear with some FREE training right now!
Let's DO this!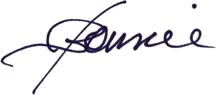 ---
Bonnie Gillespie is living her dreams by helping others figure out how to live theirs. Wanna work with Bon? Start here. Thanks!
---
Originally published by Actors Access at http://more.showfax.com/columns/avoice/archives/001397.html. Please support the many wonderful resources provided by the Breakdown Services family. This posting is the author's personal archive.
(Visited 941 times, 1 visits today)