Thank you for joining us for Episode 0704 of The Work.
Download Here!
Washing My Car: How My Dad Taught Me Improv: Bonnie Gillespie was once an actor. But first she was a curious child with a father who inadvertently taught her one of the staples of improvisation. In this episode, we explore what it is that might have lit a fire under the core of your craft, and how you still work that muscle to this day.
Run time: 5:22
* * *
Check out all episodes of The Work at Apple Podcasts now!
Enjoy!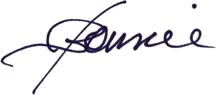 ---
Bonnie Gillespie is living her dreams by helping others figure out how to live theirs. Wanna work with Bon? Start here. Thanks!
(Visited 64 times, 1 visits today)