Thank you for joining us for Episode 1011 of The Work.
Download Here!
Content Creation Can Build an Empire: Bonnie Gillespie is prolific AF. That's not news. But did you know it's possible to build an empire with no advertising, no marketing, nothing more than word-of-mouth and consistent content creation? This works for everyone… but you wanna start now!
Run time: 6:10
* * *
Check out all episodes of The Work at Apple Podcasts now!
Enjoy!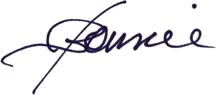 ---
Bonnie Gillespie is living her dreams by helping others figure out how to live theirs. Wanna work with Bon? Start here. Thanks!
(Visited 185 times, 1 visits today)