Thank you for joining us for Episode 0819 of The Work.
Download Here!
Interview with Quincy Cho: Actor Quincy Cho chats about amassing tools by diversifying training, copywriting for creatives, and doing stage stuff in an on-camera town in this dinosaur-branded interview with Bonnie Gillespie.
Run time: 33:57
* * *
Associated links:
* * *
Check out all episodes of The Work at iTunes now!
Enjoy!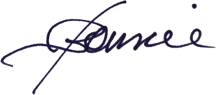 ---
Bonnie Gillespie is living her dreams by helping others figure out how to live theirs. Wanna work with Bon? Start here. Thanks!
(Visited 63 times, 1 visits today)