This is an email I sent to my sober coach, Bex Weller (check out her book, A Happier Hour).
I had a lovely moment today I wanted to share with you.
We were hosting a call for the live round of our membership program and we're at the halfway point; there are a lot emotions about not getting enough done, what happens next, etc.
One of the recent course days was the improv game NEW CHOICE. This is when the improv instructor drills you to keep making new choices in the scene. It's fun and challenging and ultimately it gets you out of old ways of responding to the same things. I encourage our artists to use this in their personal lives too. Just make a new choice. See what happens.
Well, on today's call, someone shared that she had made a new choice: to become sober. And it was because of my openness about my sober journey that she knew it could work. Obviously, she was fragile and it's all very new and complex, but it was very moving.
The comments lit up with people sharing support, encouragement, their own sober lessons, etc., and the next caller said — before diving into her question about creating her own film — that she is nine months sober and knew she wanted to work with me because it was when she saw my Choosing Sobriety blog post celebrating one year that she made the choice too… and I knew then that I had to let you know about it all.
Because you certainly recall when I was so unsure about sharing my sobriety while I was still so new… and, well, clearly it's been worth it.
Lives are changing, even for a moment or a month. It's all so good.
I remember knowing I was going to someday work with you. You were newly launched and I was so deep in my struggle, negotiating moderation and being so mad that I couldn't make it work the way I wanted to.
You said to me, "When you feel called…" and then something about how I would know the time is right and that you would be there.
I liked that making my choice to be sober came with a knowing that I had your program to support me. Whenever I was finally ready for it.
I now know that some of my students are finding that support in what we offer and I'm just so grateful to you for having role modeled so much for sobriety and membership and support — all while still living a full private life that's not about offerings or programs or marketing.
Thank you for sharing what you share, for keeping sacred what is too personal, and for being at the core of some really amazing ripple effects over here in Hollywood.
Sending so much love,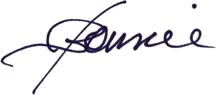 ---
Bonnie Gillespie is living her dreams by helping others figure out how to live theirs. Wanna work with Bon? Start here. Thanks!
(Visited 213 times, 1 visits today)