Remember back a few weeks ago, when an actor wrote in with questions about being Canadian and working in Los Angeles? Here's a reminder:
I am trying to find a legal way to get down to LA to pursue my career. I'm not getting any younger and so much of the information I'm getting is all about getting yourself to LA. I'm trying to get enough work under my belt [in Vancouver] for experience and putting a presentable reel together. That being said, I have a few questions for you.
I often see on Actors Access breakdowns that permanent resident status or a green card is the only acceptable document that would permit a foreign actor to work in LA and not visas. Are visas totally unacceptable?
Part II of that question is, is it worthwhile to set up meetings with agents in LA if I have neither of those documents? Not so much for me, but I wouldn't want to waste agents' time.
I would so appreciate any help you could offer in this matter.
Sincerely,
Rosanna Grelo
Okay, so I told Rosanna as much as I knew on the subject (which was very little, frankly), and then reached out to my awesome readers for help. And you guys, as usual, came through. Thank you!! Here's the goods. Hope this helps, Rosanna (and all Canada-to-LA actors out there)!
This first bit comes from one of my favorite actors on the planet, whose work I've been a fan of for nearly four years — when I first saw her while she was visiting LA and taking classes from another actor friend of mine — and who has gone on to become a true, working (money-making) actor here in LA, at the top of many casting lists all over town.
Okay, Rosanna, here are my thoughts.
Yes, coming to LA from Canada means that it is absolutely imperative to have a demo. I found, the first time I came to LA (in 2004), I had no demo and the response from every single person (agent, manager, casting director) that I met with was: "We think you're great. Go back to Canada and get some more credit and a demo." Which is what I did. And all the while I put together and filed a petition for an O-1 Visa. The entire process from the time I started collecting documentation to file, to when I actually had the visa in my hot little hand, took two-and-a-half years. I think it is strongly advisable to hire an immigration lawyer for this process instead of trying to do it yourself.
I was told at the time that with an O-1 Visa I would be able to work legally in the states in any capacity associated with performance, since that's what my visa was specific to. An O-1 is officially titled "Alien of Extraordinary Ability" and then there are several different categories to apply for — mine is for Extraordinary Ability in Performance Arts. So I can't work at Starbucks for a day gig or anything. But the real kicker has been finding out that many studios are completely unwilling to look at Canadians with O-1 Visas. They will only look at you if you have a green card. They claim it's for legal reasons, but I've had many, many discussions with my lawyer about this, and she has said that with an O-1 I am completely entitled to work as an actress here, at ANY studio. However, if that's a decision that is made by the studio then there is nothing I can really do about it. They can call it whatever they want, it doesn't really matter, the point is that it's their stand and it's their final decision. Some studios with this rule will make exceptions and see actors with O-1's for pilots. Now, this is not to say that ALL studios share this viewpoint about O-1's. I have had a fair amount of success at other studios.
Secondly — in regards to Rosanna's other question — I would not advise coming here to take meetings with agents and managers without some form of US work status. It is unlikely that they will be in a position to "sponsor" you for work papers, and they really will be unable to submit you for anything without them. My advise would be to see if your Canadian representation has any affiliates or good working relationships with any agents or managers in LA, and then see if they can "tag team" and get you out for American projects that are shooting in Canada.
This next bunch of tips is compliments of an actor whose work I've long been a fan of! We met through Industry RSVP and her short film work was a part of a critique in which I participated with superagent Marc Bass for VCN. She rocks!
I first came to LA in February 2003 for three months to learn about the business down here. I did not have any visa or green card; I just came to learn about the business. I came down as a visitor. The following summer, I sent 100 mailed submissions from Canada to LA agents I had researched online. Then I received several phone calls to set up agent meetings in LA. I came down for one week in October 2003 to have those meetings and signed with an agent and manager. They knew that I had no visa or permanent resident card, but they were willing to take me on based on my resume credits, demo, and audition.
I went back to Vancouver until the following pilot season in February 2004 because I knew that the only way I could break into the biz down here was to audition during pilot season. As a Canadian without papers, I could not audition for series TV because the turnaround time to get a visa was too short. I would need at least three weeks to get a work visa after getting cast in a role. So I came back for pilot season because they usually have at least three weeks between casting and shooting.
While I was back in Canada from October 2003 to February 2004, my LA manager and agent would have me put myself on tape and mail it down to LA for auditions. When I came back to LA, my manager and agent sent me out on a lot of pilot auditions for series leads and also leads in studio features, but in the end it always came down to the fact that I didn't have a work visa, and they didn't want to bother to pay for one if they could get an American actress who was just as talented.
I know that it takes a long time to get a visa or green card in this biz, and you have to be pretty lucky to either book a job here, or fall in love and marry an American, or try to file for one on your own merit and credits (the long way). I was very blessed to have met my husband here, fell in love, and eventually got a green card through our marriage. So, I don't know how much longer it may have taken me to get one just through possible acting gigs.
As far as the breakdowns goes, I am pretty sure that as long as you can work in this country, have a legitimate work visa to do acting work, and your visa will not be expiring soon, you can audition for those breakdowns that mention you have to have a green card. I think it's only reality-based TV shows that often require resident status. But if you have a visa and can legally work here, then there should be no reason that you can't audition.
I know several Canadian actors who, while in LA, petitioned for a visa or green card on their own merit and got one. (It can take three to five years!) Sometimes actors have applied for a visa in Canada before coming down and have been successful. I also know a lot of Canadian actors who were not so fortunate.
Also, Canadians can legally be visitors in the US for six months at a time as long as they are not working under the table or are working illegally. I don't know if any of that actually helps, but I hope it offers some insight.
And finally, this contribution from Helene Taylor, a working actor whom I have not had the pleasure of meeting… yet. 😉
I am also from Vancouver, Canada, and live in New York working as a professional actress. It took me five years of living here under my spouse's work permit (he is Canadian too) before I finally got my own work permit (9/11 made the process back up significantly and we are still processing the green cards, sigh). Although I finally have a completely legitimate work permit and Tax ID number, some larger studios (Disney, as an example) require me to have a green card to work with them. However, in talking to the casting office, they informed me that for many projects they just need my work permit/Tax ID earlier so they can fax the proper paperwork to the studio's HR department. I do often question if that little inconvenience prevents them from calling me last minute for something, although I like to think I'm worth it!
I have several awards from Canada and experience in the film and TV industry but getting an "O" permit was never an option for me as I would have had to go back to Canada and get reviews, reviews, reviews and add those to my portfolio. I know one person who got it from submitting newspaper reviews from Edmonton's fringe festival and just like that — O Visa. But I've learned in that regard there seems to be no method to the madness. I was able to get over 30 films in those five years, most were volunteer in some way anyway, so I never had to worry about my work permit. Now that I have it, I find I'm still doing a lot of "volunteer" work, as that seems to be the nature of the film business in New York!
I have been advised to put "FOR LOCAL HIRE" on my materials, essentially so LA is aware I'm willing to fly out and find accommodation on my own dime in order to get the roles. I also audition through my computer now — I have a great system on my Mac that permits me to upload and send auditions to LA. Worth it even for volunteer opportunities that are interesting.
Thank you, ladies, for sharing your experiences of being Canadians working in the states! Y'all rock, eh? 😉
Wanna be sure your tools *and* your mindset are in peak form… wherever you live? Let us get you in gear with some FREE training right now!
Let's DO this!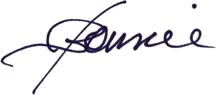 ---
Bonnie Gillespie is living her dreams by helping others figure out how to live theirs. Wanna work with Bon? Start here. Thanks!
---
Originally published by Actors Access at http://more.showfax.com/columns/avoice/archives/000866.html. Please support the many wonderful resources provided by the Breakdown Services family. This posting is the author's personal archive.
(Visited 8,443 times, 1 visits today)