Hi Bonnie!
Love your column, thank you so much for the new info every week. I'm getting ready to take headshots and I've been searching through your archives for any input on colored contacts. I wear a pair daily that makes my eyes a bit bluer than they actually are. Is this a problem when it comes to auditions and jobs? Is it better to stick with clear contacts for anything acting related?
Thanks again!
Ah, fun question! My take on it is this: As long as you're showing up for your auditions looking exactly like you do in your headshots, it's just fine! To say "NEVER wear colored contacts" would be the same as saying "NEVER dye your hair" or "NEVER wear makeup" or "NEVER shave." We know that there are ways in which people change up their appearance a wee bit from its "original" form (and some go even farther, with plastic surgery and such).
As long as you're showing up just like we expected you to show up, based on having called you in off those headshots, you'll probably be fine.
Sure, we may note, next to "eye color" in the stats section of your resume, that when you said "Eyes: Blue," you actually achieve that color with contacts (especially if it's just really obvious you're wearing colored contacts), and if we're distracted by the color difference (especially for those actors whose colored contacts are obviously a bit far off from what their natural eye color might be) but otherwise like your performance and think you'd be a good fit for the role, we may ask you to wear clear contacts at the callback. But I think as long as you're showing up at auditions just like you showed us you'd look, via headshot, you'll be okay.
Thanks for reading (and for writing in too)!
Wanna be sure your tools *and* your mindset are in peak form? Let us get you in gear with some FREE training right now!
Right ON!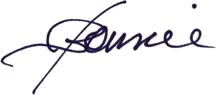 ---
Bonnie Gillespie is living her dreams by helping others figure out how to live theirs. Wanna work with Bon? Start here. Thanks!
---
Originally published by Actors Access at http://more.showfax.com/columns/avoice/archives/000820.html. Please support the many wonderful resources provided by the Breakdown Services family. This posting is the author's personal archive.
(Visited 1,485 times, 1 visits today)