Howdy Bonnie!
Question: I have a registered treatment with WGA; it's for a VOD series, and it's good. In fact, I've been told it's so good I need an agent.
Called WGA; they state I need a referral for representation…
Any ideas? I'm a newbie with a good series in my pocket; would like to see it create jobs, for a long time (or a short time, I'll take whatever I can get).
Thank you, Oh Goddess of Infinite Casting Wisdom!
Hel Lenz AKA Helen S.
Hello Helen and thanks for writing in!
The process of targeting a literary agent mirrors the process of targeting a theatrical agent or manager pretty nicely. Sure, there are some differences, but overall, you can begin by identifying the reps who best line up with what you've created and where you hope to sell it.
What I mean by that is this: You know whether your VOD series is better-suited for a home like Yahoo! or Netflix, like Hulu+ or iTunes, or maybe even Virgin in-flight. Which distribution entity would be the best home for your creation? Start there.
Find other series that have been picked up for VOD deals with those entities and identify the showrunners and/or head writers using IMDb-Pro. If you can't figure this out by using IMDb, try The Futon Critic's DEVWATCH section. If that doesn't work, scour the trades for any coverage about the shows you've identified to read up on who's at the top of the creative process with the shows you're using for this research.
Once you've gotten this information sorted, head deep into IMDb-Pro to find out who reps each of the writers on your list. Over time, you'll begin to see a pattern of literary reps whose clients are consistently selling their work into the VOD system at distribution entities that best line up with what you've created.
Why is this list important? Because these reps KNOW that they handle properties that get sold into those streams. They have relationships with the buyers and development execs at those companies. And when they see your similarly right-for-that-entity treatment, you're showing them the one thing agents look for more than anything else: DOLLAR SIGNS.
That'll get you the meeting. And you know how to book the room from there, right?
Lemmeknow how it goes for you, Helen. I'm excited to check out your creation!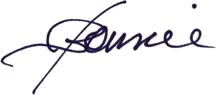 ---
Bonnie Gillespie is living her dreams by helping others figure out how to live theirs. Wanna work with Bon? Start here. Thanks!
---
Originally published by Actors Access at http://more.showfax.com/columns/avoice/archives/001938.html. Please support the many wonderful resources provided by the Breakdown Services family. This posting is the author's personal archive.
(Visited 65 times, 1 visits today)