The late, great casting executive Barbara Miller was well known for saying, "Everyone in Hollywood has two jobs: their own and casting." While her comment always drew loads of laughs at gatherings of casting directors (since we know she was talking about the ease with which folks who would never tell a makeup artist how to do her job make it their business to tell us how to cast), I'd like to take a look this week at the ways in which that very true statement actually benefits you as an actor.
I was watching a series from the '80s on Nick at Nite recently and a few names in the credits caught my eye. Today's top exec producers and series creators were the staff writers, story editors, and writers' assistants two decades ago. Why is this relevant to an actor? Well, series creators and exec producers almost always begin their careers in television at the writers' table. And why is that relevant? Well, you certainly know writers, don't you?
There are writers in your theatre company, testing out scripts on dark nights at the theatre, always in need of actors to give characters voices while they work out the kinks in early versions of their work. There are writers mounting staged readings of their scripts every week all over Los Angeles! Don't believe me? Do a search of previous columns right here to see links to several weekly staged reading groups. Writers need actors to help them flesh out their work. And if you are the perfect fit for the writer's work in its earliest stages, won't you be considered with preference when the piece is actually cast?
When I am hired to cast a project, I am usually provided with a wish list of actors compiled by the producer, director, and writers, at minimum. If a writer-turned-exec-producer is creating a series, you can bet that person has a long list of actors who have helped him out in earlier stages of the process. When I start casting, the first appointments go to actors on those lists. Your mission as an actor: get on those lists!
Now, should the fact that the credits I was watching roll are nearly twenty years old discourage you? No. That fact should remind you that we're always talking about the long haul, when it comes to your career. When you're at your next company meeting at the theatre or brainstorming a sketch comedy bit, look around you. This is the peer group you've chosen. Do you see future show runners surrounding you? Just as you'll remember them when they're exec producing the next big hit, they'll remember you, if you've been consistently professional and talented in their presence. And if it looks to you that these folks are going nowhere, consider the company you choose to keep!
You certainly have a list of fellow actors with whom you'd happily work again, right? Those actors who leave the drama in the script and never pull a diva trip on set, the pros that raise the entire experience for everyone involved to the level of a legendary event, actors who move you with their subtle choices, people you simply enjoy being around: this is the kind of impression you need to leave whenever you work on a project. The goal is not only to be on someone's short list of actors of a certain TYPE but also on the list of "my favorite actors" that everyone, in every position, makes after every project.
Just as the director, producer, and writer provide a list of names to the casting director at the start of a project, others involved at every level of previous productions have contributed their two cents in order to create any list "out there." The actor who caused a major delay on set after throwing a fit in wardrobe? Not on anyone's "good" list. And that's because people talk. You never know. The costume designer could be dating the AD. Word gets around. Sure, there are "name actors" with whom we'll work no matter how bad their behavior tends to be, simply because we need the "name" to help sell the project and we have enough money to throw away in production delays caused that it doesn't matter in the end. Until you are at that level, however, diva choices will keep you off more sets than you may ever realize.
Since everyone has a say in casting, it is to your benefit to connect with people in every area of production, stay professional and courteous, and maintain contact with those whose opinion of you could make a difference in whether you are on a casting short list in the near (or distant) future. It takes a village to cast a project. Embrace the collaborative spirit of Hollywood or forever peek inside from the outside. The choice is yours.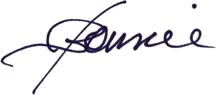 ---
Bonnie Gillespie is living her dreams by helping others figure out how to live theirs. Wanna work with Bon? Start here. Thanks!
---
Originally published by Actors Access at http://more.showfax.com/columns/avoice/archives/000202.html. Please support the many wonderful resources provided by the Breakdown Services family. This posting is the author's personal archive.
(Visited 89 times, 1 visits today)