Hi Bonnie,
I've been following you for a little over a year. As soon as I started digging into your materials, I was immediately endeared to you after reading an article you wrote that included Corey Allen. I filmed a movie of the week with him in 1993, and to this day, it was one of my best professional experiences and he remains my FAVORITE director.
I can't tell you how many panels I've done where a student filmmaker asks for an example of a director giving me excellent direction and I relay the story of Corey quietly telling me during a scene, "Talk to her like you are telling yourself this news…."
I'm a loyal subscriber to your Showfax newsletter and I have a copy of Self-Management for Actors. I'm in the process of producing a webseries, promoting my husband's first feature, and generally jumping up to the next tier.
I'm THRILLED that you'll be doing a workshop through the local SAG-AFTRA at SXSW. It will be great to meet you, particularly since you already feel like a friend. 🙂
Oh! I don't know if you'll be in Austin for much of SXSW, but a film I appeared in, This Is Where We Live, is also competing in the festival.
All my best,
Katherine Willis
Hello, Katherine, and thank you for your email! Wishing you huge congrats on the self-producing action you've got going, and good for you, taking the time to recognize and appreciate the joy of the tier-jump! So many people neglect to enjoy those leaps, because they're so caught up in the "how do I keep all these plates spinning at once, now that I'm having a new relationship with all the hustle I'm used to putting into my career" of it all. So, good for you, enjoying this ride!
I, too, am very much looking forward to my time in Austin, starting later this week. 🙂 I have two events with SAG Foundation on Sunday and my SXSW panel with SAG Foundation and local casting director Beth Sepko will take place on Tuesday the 12th. I'm thrilled to head back to Austin, as my first SXSW experience was in 1991, when I attended as promotions director of WUOG, 90.5fm in Athens. The festival is very different, now, and I am honored to be a panelist, talking about all things branding!
It does look like I'll be in town during your screening, so I'll see what I can do about checking out your film. Congrats on that as well! So very exciting! Either way, I'll meet you on Sunday at the SAG Foundation events. We will have a blast, for sure! Oh, and I'm so excited to experience some proper queso (probably one of the most-loved food items I miss, living in Los Angeles; they just don't do queso blanco, here). THAT is gonna be the cherry on top of this trip, for me!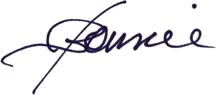 ---
Bonnie Gillespie is living her dreams by helping others figure out how to live theirs. Wanna work with Bon? Start here. Thanks!
---
Originally published by Actors Access at http://more.showfax.com/columns/avoice/archives/001629.html. Please support the many wonderful resources provided by the Breakdown Services family. Please support the many wonderful resources provided by the Breakdown Services family. This posting is the author's personal archive.
(Visited 96 times, 1 visits today)