Several times in my young casting career, I've been hired to cast children in SAG indie feature films. I have found that it is frequently up to me to educate producers and indie filmmakers on the difference between casting an emancipated young actor and one who has taken the CHSPE (California High School Proficiency Exam). Since the difference is obviously not taught in film school, it may come down to you (the performer or parent of a young performer) needing to educate folks about your rights! Let's make sure we're all speaking the same language.
18-to-Play-Younger: Often, this phrase appears on a breakdown to indicate that the filmmaker would like to see an actor over the age of 18 to play a younger character. What "counts" as 18, in this case? Being 18 obviously counts. Also, being 16 and having the CHSPE counts. Why? Once you are 16 and have taken the CHSPE (and received the Certificate of Completion), you no longer need an on-set tutor (an expense for the production) and you can work "adult" hours. Note: while an actor need only be a second-semester sophomore to take the CHSPE, reaching age 16 is required in order to impact on-set work hours. An actor under 16 with a CHSPE Certificate of Completion may not require an on-set tutor, but will still require a work permit and only be able to work limited hours. Therefore, the phrase "Legal 18" or "18-to-Play-Younger" should not be on the resume of anyone who is under the age of 16. Producers looking for "18-to-Play-Younger" want actors who are clear of both on-set tutor needs and child labor laws.
Emancipated/18: Typically, this phrase is on a breakdown incorrectly. A young actor needn't be emancipated in order to work as an adult on the set. What emancipation does for an actor is allow him or her to sign legally-binding contracts without a parent and to not have a parent on the set. Emancipation alone does not impact the need for an on-set tutor, a work permit, or the shortened work hours required under Child Labor Laws. Since it is assumed that a production would indicate wanting to work with an emancipated child actor to save money, it becomes clear that what the producers more-likely mean to say is that they want actors who are cleared to work as adults, not necessarily ones who have become emancipated.
GED/CHSPE/Legal 18: This phrase indicates that the producer knows that one of these things (General Educational Development Test, California High School Proficiency Exam, or being 18) helps save him money on the set. Since he isn't sure exactly what it is he needs you to have done, he simply asks for it all. The GED is a high school equivalency exam for people 18 and over only. Some parents, agents, and managers will mistakenly believe that their young actors need to have a GED, since producers sometimes ask for that. What they need to know is that the producers need to be educated on what really helps their bottom line, where young actors are concerned.
If you are a young actor (or the parent of one), be prepared to become the authority on these issues and find a succinct way to explain the facts to those around you. While a producer may only ever do one film with children in the cast (and therefore never feel the need to educate himself on the Child Labor Laws, young actor work permits, educational requirements, etc.), you have a longer-term need for having the most accurate information available.
A great site with descriptions of these various child-actor issues, including the pros and cons of having the Certificate of Completion of the CHSPE, is BizParentz.org. The official website for the CHSPE (with test dates, registration fee, and information about test format) is CHSPE.net.
While we're on the subject of young actors, I want to share a wonderful opportunity from SAG with you (but you'll have to act fast, as space is limited). The SAG Casting Access Project is offering a Kids' Workshop on Saturday, 22 January 2005. I know this is good news to young actors and parents of young actors, as I've been repeatedly asked, when doing SAG casting workshops or talks at the SAG Conservatory, "When can young actors be a part of this?" Well, now's your chance!
From the press release:
The Kids' Cold Reading Workshop will be hosted by Casting Society of America member Mark Paladini. If you are the parent or legal guardian of a SAG member aged 9-17, please refer to the SAG Foundation website if you wish to register. Please note that seating is extremely limited and no walk-ins will be admitted. Space permits only one (1) parent or legal guardian to attend.
This is a great program and I encourage you to support it. Non-SAG members, take heart! I'll be sure to include notices about similar events available to you, as I hear about them. Keep me posted on what's going on out there and I'll be sure to spread the word!
Wanna be sure your tools *and* your mindset are in peak form? Let us get you in gear with some FREE training right now!
Woo HOO!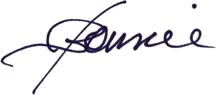 ---
Bonnie Gillespie is living her dreams by helping others figure out how to live theirs. Wanna work with Bon? Start here. Thanks!
---
Originally published by Actors Access at http://more.showfax.com/columns/avoice/archives/000165.html. Please support the many wonderful resources provided by the Breakdown Services family. This posting is the author's personal archive.
(Visited 1,085 times, 1 visits today)