Thank you for joining us for Episode 0605 of The Work.
Download Here!
Staying Present: Balance is everything and it's an inside job. Anxiety is the opposite of being present, so to cut everything from pre-audition nerves to feelings of not being enough, just get PRESENT. Let Bonnie Gillespie help you get there. Then you stay there.
Run time: 5:40
* * *
Check out all episodes of The Work at Apple Podcasts now!
Enjoy!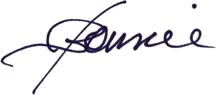 ---
Bonnie Gillespie is living her dreams by helping others figure out how to live theirs. Wanna work with Bon? Start here. Thanks!
(Visited 42 times, 1 visits today)