Thank you for joining us for Episode 0803 of The Work.
Download Here!
Interview with Rosalie Tenseth: Actor Rosalie Tenseth shares her thoughts on balance, details how more acting work showed up when she embraced her content creator status, and explains why you shouldn't wear SNAP dresses to an EPA in this ballsy interview with Bonnie Gillespie.
Run time: 38:21
* * *
Associated links:
* * *
Check out all episodes of The Work at Apple Podcasts now!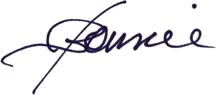 ---
Bonnie Gillespie is living her dreams by helping others figure out how to live theirs. Wanna work with Bon? Start here. Thanks!
(Visited 337 times, 1 visits today)