This post is a caution to my beloved New York-based Self-Management for Actors Ninjas and their friends. And a call-to-action for the leaders among workshop facility owners there.
As y'all know, the casting director workshop issue is a hot one (and has been for many, many years, here in LA). When AB 1319 went into effect, many workshop facilities "got clean" (some were actually never dirty, which made for easy alignment with the new law), other workshop facilities paid lip-service to operating cleanly (and quickly got spanked for being shady), and still others closed up shop.
Quite a few of *those* went to other states and other countries, where they could operate outside a law that's in place to protect actors — the very community the advertising literature would have you believe these companies exist to SERVE.
We'll come back to that bit in a moment.
Here's the concern I have about what New York actors in particular are soon to face, when it comes to the CD workshop situation: I've seen this before; it's about to get very ugly.
See, I'm prepping for my annual October visit to New York. Setting up my Alumni Master Class, my one-day SMFA Seminar, my SAG-AFTRA Foundation CAP event, my one-on-one coaching sessions, a super-cool exclusive event with The Headshot Truck, and a very exciting actor empowerment event with top coach and all-around badass Matt Newton. So I'm having lots o' convos about the state of acting in New York since last year's visit.
There's the usual: Headshots are about 4x more expensive in New York than in LA (enter: The Headshot Truck and our event to help change the game a wee bit); actors are spending a ton of money schlepping into and out of the City for auditions (or a ton on rent for a teeny place should they live in town) because self-taping is not yet as hot as it is in other markets (but that's shifting, just slowly); and the CD workshop facilities are making bajillions of dollars by charging for access to buyers who used to come out to shows, open mic nights, and acting classes (oh, and these CD workshops are easily double what they cost in Los Angeles).
But then there's the new skeevy thing that raised the hair on the back of my neck because I remember when this happened in Los Angeles and I remember what came after it.
There are certain casting people to whom actors cannot get access via *all* workshop facilities. They're on exclusive deals with a SINGLE facility. And that facility is charging a lot more for access to that person, since theirs is the only space in town at which an actor can buy access.
Ah yes. I remember it well.
And here's what's about to happen next, my lovely ninjas. Get ready to feel a little sick to your tummy.
That "exclusivity thing" is about to be a lie while still being the truth… and it's going to get MUCH more expensive and dream-crushing for you. (Don't worry; I have a proposal for a solution at the end of this piece because y'all know me: I never point out a problem without at least having a half-dozen potential fixes for it in mind. That's just plain ol' Ninja Code, y'all.)
Okay.
So, right now, you've got a casting person — let's call her Polly Pepper, since that's what I named her in one of my earlier CD workshop pieces more than a decade ago — who wants to see actors via CD workshops. I'm not gonna give her some backstory about having any particular agenda for doing workshops plus-or-minus, here, let's just say she's working on a show you want to be on and she has decided that CD workshops are an efficient way to see actors and get paid while doing it. Fine.
Polly Pepper was doing the CD workshop circuit in New York and you could see her at all four major facilities in town. The price was about the same everywhere, though some places offer packages and session credits and yada-yada-yada. Fine.
Suddenly, Polly Pepper is only available at ONE facility. And it's more expensive. She's on an exclusive deal there. What just happened?
Welp, exactly that, first of all. The CD workshop facility who values Polly Pepper the most basically became the highest bidder. They offered enough money for her one workshop [per — insert timeline here — week? month? quarter? This varies per Polly] to have her say NO to the other facilities, which were now paying her less.
None of this is shocking because I'm sure you've all sussed this out already. Great.
Here's what comes next.
Let's say Polly Pepper was getting a $500 stipend for each workshop before. She's now getting $1000 to be exclusive. Of course, that makes her per-hour rate pretty good, but she sees her casting colleagues still hitting all the facilities and even though they're making $500 per workshop, they're doubling her weekly? monthly? quarterly? [again, this varies per Polly] take-home and they're also seeing way more talent which — assuming there's some part of her who's in this for the right reasons — is an issue.
She's gonna start longing for the days when she COULD go to other facilities and she's gonna mention this fact to the facility with whom she has an exclusive. They're gonna come up with a plan.
Here's where you're about to get screwed.
They're gonna suggest what the workshop facility folks in Los Angeles started suggesting when this was a part of our trajectory on the road to AB 1319, a decade ago. They're gonna say, "Tell ya what. You can go back out to the other facilities. We'll still pay you better here."
"What's the catch?" Polly Pepper will ask.
"You can only call IN actors you saw here. WE get to claim results."
So.
Polly Pepper just went from the $1000 payment from the "exclusive" facility to that $1000 plus as many $500 payments as she can collect from the OTHER facilities — and while they're thrilled to have her back, they KNOW she's only collecting a check from them, since she's "exclusive" elsewhere. They don't have to compete with her rate at that place. They just have to sell her workshops at THEIR facilities to unwitting actors who will never be called in by her — at least not from that exposure (on paper) — because she can only call in actors she saw AT the "exclusive" facility, where her workshops are more expensive.
No one minds.
The workshop facilities know the odds of actors getting called in off a workshop are abysmal at best. The "exclusive" facility knows the availability of Polly Pepper elsewhere will cut into their action, but since they're charging so much more at their workshops, what do they care that it's 10 people vs. 20? They're making more money overall… and once actors start realizing that the more expensive workshop yields more RESULTS, they'll clamor to get into those and, welp, for a period of time, EVERYONE will have made more money under this scheme.
Everyone, that is, but the actors.
Actors who will chase all over town the casting directors who work on projects they're targeting (and some spaghetti-slinging, non-ninja actors won't target at all; they'll just sign up for as many as possible, figuring, "Hey, volume") will wonder why nothing's working (and maybe their dream will die a little more) but then they'll have an a-ha moment about the higher-priced workshops… but by then, the toothpaste will be out of the tube.
Meanwhile, a law like AB 1319 for New York is on the table. It's still working its slow, painful way through the legislative process to protect actors in New York. And the workshop facility owners know this. And even though there are all sorts of groups within the actors' unions and casting societies meant to "tackle this issue," this is an issue that only a law can REALLY fix, it seems. Otherwise, the sad-ass history of the devolution of CD workshops in Los Angeles in the late '90s I wrote about here never would've happened.
This challenge basically feels like chemotherapy… in which we're in a race to kill the cancer before we kill the patient.
So the workshop facility owners are gonna make as much money as they can doing as much that's illegal in California as possible before a law comes in that makes New York have to protect its actors in the same way — or more.
Refunds. Honest advertising. Letter of the law posted on your website. Contracts. No subs. No credits. No shady exclusivity deals. A bond with the State so actors who've been scammed can get their money back even if the workshop owners flee. Y'know… good business practices that anyone who says they're here to serve actors should have no problem getting behind.
I'm sorry… why is that too weird to imagine?
Oh, right… because y'all are witnessing what we went through a few years before AB 1319 was passed. On behalf of everyone who makes money working with actors, let me apologize for the shady fuckers within that population that you're having to deal with. I don't really understand why even some of the best acting coaches out there (here in California) balk at the terms of AB 1319. It's… weird. Why NOT operate in a way that protects the population you're here to serve?
Ah… maybe that's it. Service isn't their agenda.
Welp. Here's where we can ask the CD workshop facilities of New York to prove their agenda.
How's about you start operating in accordance with AB 1319 despite the fact that you don't yet have a law on the books requiring you to do so?
Follow the California law for Talent Counseling Services by having the law spelled out on your site, offer a contract, honor a ten-business-day from purchase date or first date of service (whichever is LATER) 100% refund period (no questions asked), advertise honestly, and stop price-gouging through this exclusivity scheme. Heck, you don't even have to put up the $50,000 bond to do business with integrity on this. Considering the number of workshop facility owners who came up through the business as actors, this should be a PLEASURE to do.
Personally, I couldn't wait to get legal under AB 1319. I was so freakin' excited to be a leader in the actor coaching world with this new law, years ago! And I love renewing my bond. I LOVE helping ninjas fight those California Talent Counseling Services (this includes craft coaches, y'all) who do not FULLY follow the law. And I really hope I can appeal to the actors of New York to *only* do business with folks who are operating with integrity for our profession, not looking to wring every penny they can get out of it before the well runs dry when the law comes to town (oh, and it will).
Most folks reading this won't be old enough to remember a time when the drinking age was shifting from 18 to 21 in the United States. When this was happening, there were bars here and there in states that still had the 18+ legal deal on the books that would — voluntarily (and at great cost to their bottom-line, AT FIRST) — step up and say, "We'll only serve 21+ because we can see the statistical reduction in needless deaths due to drunk driving that comes with that shift in age limit in facilities like ours. We see what's coming. We'll go there before we're required to."
*slow clap for caring more about local carnage than your profit margin*
Do note, the profit margin then shifted for those "before the law" adopters, because folks love to back a winner when it comes to what side of history we're gonna be on.
I'm posting this with great optimism for how the NY workshop facilities will behave at this "ahead of the law" moment they're facing right now. We shall see which ones plan to make as much as they can for as long as they can, only to slink away in a few years when y'all get *your* (much stricter) version of AB 1319 and which ones define themselves as leaders of where this business of ours is, finally, headed.
I truly am optimistic! Because I've seen what's possible.
Lead on, ninjas! I'll see y'all in October!
Wanna be sure your tools *and* your mindset are in peak form? Let us get you in gear with some FREE training right now!
Love,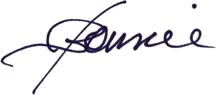 ---
Bonnie Gillespie is living her dreams by helping others figure out how to live theirs. Wanna work with Bon? Start here. Thanks!
(Visited 739 times, 1 visits today)