Is this a Top 9 or a vision board? Wow!
My first pole photo, a #tbt to my first LA headshot, our wedding kiss, the study of enoughness, the birth of Expansive Capacity, red carpet arm candy for the illustrious Jen Ponton (who totally visited me in a dream last night), and an Oscar/Emmy meetup.
Doesn't get much better than this.
❤️
In a year filled with hospital stays, bedrest, rehab, Rx and mind-body healing work, I love seeing my #top9of2018 filled with so much happiness and celebration.
Thank you, #SMFAninjas for bearing witness to what I'll always reflect on as one of the most impact-filled years of my life.
🧘🏽‍♀️💫🦋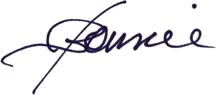 ---
Bonnie Gillespie is living her dreams by helping others figure out how to live theirs. Wanna work with Bon? Start here. Thanks!
(Visited 67 times, 1 visits today)