Hello you beautiful people! Here's hoping your 2019 is off to a spectacular start!
I've spent this young year so far meeting with my team members, meeting with mentors, meeting with experts who are advising me about all things GROWTH in my business… and that last bit is what brings me to you today.
See, once upon a time, I wrote a series of articles about HEADSHOTS. Like, a bunch of 'em. The most popular one is called Bad Headshots, Good Headshots and it's a ton of fun.
All the articles are a ton of fun, really, because I asked the readers of the columns I wrote back then for Actors Access to submit their best GOOD headshots and of course their best BAD ones too. I remember going through hundreds of submissions looking for the ones that best taught the lessons every actor needs to know about headshots:
1. The goal is to capture YOUR brand, not the photographer's.
2. Your headshots should show your TARGET buyers that you're a right fit for what they cast.
3. When you walk in for your audition, we shouldn't have to scramble to figure out which headshot submitted matches this person standing in front of us.
Sure, we also want you to be well-lit. We want the shot composition to communicate your general shape and size. We're hoping you've thought through the story you're trying to tell — and how that story aligns with exactly what we're casting today — enough to make good choices with your wardrobe and styling. We definitely hope you've not airbrushed or retouched the bejeezus out of your proofs due to some deep loathing you have about what you perceive as an imperfection (but what we perceive as something that makes you incredibly interesting and therefore way more castable). And — again — we want you to show up looking exactly like this person in the headshot.
I hammer home that last bit because when I interviewed hundreds of casting directors, THE number-one most-mentioned bit of advice for actors was, "LOOK LIKE YOUR HEADSHOTS!" I remember thinking, "This is crazy! EVERY casting director says this. This CAN'T be such a big problem. Where are these casting directors getting these headshots that look so unlike the actors submitting them?!?"
And then I went into casting in 2003.
Ho-ly-shit.
Yeah. People I know in real life sometimes submit headshots that look nothing like them. I mean, they look like some kind of version of the actors, but not any version that would show up for an audition today.
And of course, when this happens, you end up MISSING OUT on the audition for the role you — not you in your headshot — would've been perfect for!
I think part of the problem is actors get WAY too into their heads about the whole headshot thing. Heck, I remember being an actor! I *totally* got way in my own head about headshot day! There was the crash diet before the big day. There was all the makeup and hair done up on the big day (and I seriously rarely do the whole hair and makeup thing, so I looked VERY different than I do in real life). And then there was the parade of all the clothing I bought just for the shoot… none of which I would ever own if not for that headshot session. And certainly nothing a character I would play would wear.
Think about that. I was playing "Dress Up Barbie Bonnie" for my headshot sessions and not even THINKING about what the character I was most likely to play next — specifically for a project I was targeting — would look like.
Okay, so let's say you've similarly gotten all stirred up about headshots. Do I need a commercial look? A theatrical look? Is a legit look different from a theatrical look? What about a stage look? Is there a different headshot for drama than for comedy? How about for studio projects vs. indies? OMG, do I need EIGHT DIFFERENT HEADSHOTS PLUS SOMETHING "WACKY" just in case that cocked eyebrow and finger-guns thing turns out to be booking GOLD?!?
Oh, honey.
Breathe.
Let's do some side-by-side comparison of good headshots and bad headshots. Same person, different photos.
Yes. I'm now asking you beautiful people to share with me a really great GOOD headshot (looks like you, is on-brand, works for your target buyers at your current or very next tier, is well lit and composed as if it feels like it's telling the story of YOU at your most castable) and also a really great BAD headshot (everything from "it was all about the photographer's brand" to pulling all those tricks to make you look 20 pounds thinner and 10 years younger than you really are. Heck, maybe YOU played Dress Up Barbie Bonnie too)!
Here's how you can help: Fill out this form (it's a Google survey and you must be signed in because we're asking you to upload headshots. Uploading means we don't want an open space for viruses and such, so please know we're not adding you to any sort of mailing list; we'll only email you if we have questions about your submissions). Share with us what it is that YOU feel makes the difference between your good and bad headshots.
No, we're not going to critique headshot photographers or stylists or makeup artists or anything else. This is all about the lessons YOU have learned that allow you to have better headshots today than you did a few years ago.
Think of how helpful this sort of thing would've been for YOU to see when you were starting out. THANK YOU for contributing to the update of this series at my website. Truly, I appreciate it. In fact, I appreciate it so much that we're going to do a free coaching session for some of the participants in this piece! So, double yay!
Any questions, pop 'em in below! We're so excited to update this popular series and we thank you SO MUCH for being a part of it! 🙂
Oh hey! Alumni! Is joining us for the SMFA Escape on your wish list? Shooting stars above us as we bask in mineral hot springs fed pools taking your creative career to a whole new level? You KNOW it! Apply now. We're filling up fast!
'til next week… have fun; don't suck! 🙂
Wanna be sure your tools *and* your mindset are in peak form before shooting more headshots? Let us get you in gear with some FREE training right now!
Much ninja love,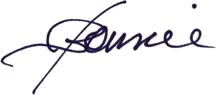 ---
Bonnie Gillespie is living her dreams by helping others figure out how to live theirs. Wanna work with Bon? Start here. Thanks!
(Visited 1,012 times, 1 visits today)