That's really all it comes down to.
I no longer go to the trouble of logging into Movable Type, choosing the appropriate blog in which to compose, composing a blog entry, finding appropriate image files, editing image files to the right size for my blog's configuration, uploading the images, linking the images, editing the entry and linking back to anything I reference, and then copying the whole thing and logging in at MySpace to paste it into a blog entry there. And while there, having to deal with any number of friend requests and photo tags and blah blah blah.
Instead, I post a big 140-character thought whenever I have it over at the Twitter. I see what my favorite Twitterers post right on my iPhone. It's a new day. If I can say it in 140 characters, I'm gonna. And if it needs more characters than that, it's probably gonna be a column. Or it'll wait. And then it'll be over. And oh, well, nevermind.
*sigh*
So, sorry blog readers who feel abandoned. I'm still around. And Twittering all the damn time.
But if I bothered to blog lately, I'd talk about the pain of coming down from 4.5 weeks of "book mode" and how happy I am that — as hellish as "coming down" is — this time I don't celebrate this accomplishment with a migraine that sends me to bed for five days. Ah! Keith was right! That's why I don't recall coming down from book mode being such a pain in the ass, previous times. I've been unconscious for those. This time… I'm getting to FEEL it. And it's almost all emotional and OCD-related and way majorly about using my personality defects to drive my accomplishments for short periods of time and then having to downshift out of those defects in order to ever be able to interact with real-life humans on a day-to-day basis.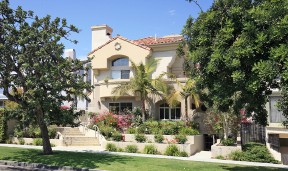 I'd talk about being totally obsessed with "the house hunt" lately. It's ridiculous how off I get on calculating mortgage rates and square footage and whether a pool could fit in that yard and on and on and on. And our timing couldn't be better. Since we got together over seven years ago, Keith and I have been talking about the timeline for cleaning up his divorce-abused credit and saving up enough to buy a house in LA (preferably in Santa Monica, which is INSANELY expensive). And holy cow if the economy hasn't done exactly what my brilliant husband predicted it would do… and we are so right in line for pouncing on Our Perfect Home within the next 16 months. ROCKSTAR!
I'd talk about our lovely walks at night, in total appreciation of our neighborhood and its inhabitants. Last night, our walk was one of the best ever and we basked in the afterglow of having met really great people and animals and properties and plants and on and on and on for hours after returning home for a datenight of COPS, America's Most Wanted, and champagne. Ah, we're so white trash. I love it!
I'd talk about my ridiculously low tolerance for people who can't read. Seriously. The level of reading comprehension among those who've been emailing me lately is a slap in the face of every teacher that ever sat a kid down and tried to instruct anything ever. Whenever I want to feel like we, as a nation, are "smarter than that," I only have to open my inbox to be reminded that there's a whole mess of people out there walking around like they have a clue who absolutely cannot read, will not read, will read and decide that what they read couldn't possibly have anything to do with them, and CAUSE ME MORE WORK because of that. New approach? Just fucking ignore it all. I'm not answering the emails. I'm not replying. I'm not even returning the phone calls. If you do not meet a baseline of reading comprehension and the ability to READ what I've already fucking written about the subject, I'm sorry, you don't get a reply. Ever. I'm sure you'll blame it on the Internets for sucking your message away.
I'd talk about the bliss that is letting something you thought you cared a lot about GO and then — seriously, at that exact instant — receiving an email explaining that you've been tapped to be a part of something in which you believe so completely by someone whose fan you've been forever.
I'd talk about all of the gearing-up going on. It's ridiculous. (And yes, I know that's the official word of this post. I know.) It's invigorating. It's exciting. It's exactly right on.
I'd talk about my obsession with Wii Fit and the fact that my waist is now 5.5″ smaller than it was when 2008 started (read that again, people… 5.5″ smaller)!!!
I'd talk about how Self-Management for Actors is pretty much the best book for actors ever written (and how I have no apologies for holding that opinion. Seriously, if you could spend 4.5 straight weeks with barely any sleep working on something you loved and NOT say you thought it was a work of brilliance then you don't understand inspired creation at all… and WHY would you waste that much time on something you didn't love in a huge way anyway) and how I couldn't have done it without my amazing proofer patrol, the brilliant contributors, and my awesome husband. We'll know tomorrow when the bluelines are scheduled to hit LA and that'll be when we'll celebrate with proofers. And when the books arrive (sometime in late October, most likely), there will be parties and parties and parties galore. And then the book tour. And the roadshow. And, and, and…
I'd talk about my column and whether I have anything to say anymore.
I'd talk about my cats and how much joy they bring me by being so dang silly and slothy and precious.
I'd talk about several (4) films I've cast all playing at festivals this and next month.
I'd talk about amazing filmmakers who have made it clear we're "work married" and will have even MORE fun working on our next projects together.
I'd talk about the value in letting GO of fucknuts who owe me tens of thousands of dollars because my life is a shitload bigger than needing to hold onto their wannabe worlds. I guess it's a good sign when you go from having had A $200 Lesson (future post) to having had one with a ton more zeroes on it than that.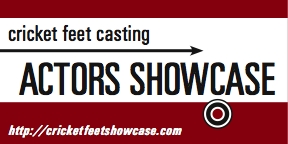 I'd talk about a change we're making with the showcase that we'll announce next week and which will rock this town even more than it already has.
I'd talk about JUST BEING HAPPY, since that's the majority of what my Twitters have been about. Negativity is not fun and I'm choosing every day to put myself farther and farther away from that nonsense. It's just not conducive to creating brilliant stuff. Y'know what is? Being HAPPY.
So, there ya have it. That's why I'm not blogging anymore. I'm Twittering and most of my Twitters are bursts of whatever is on my mind at the moment and that's been enough to keep me feeling "in touch." Thank you, CoCo, for nudging me over there.
I suspect I'll do a 12 of 12 on Friday, but I'm feeling kind of DONE with 12 of 12 too, these days. And rather than forcing myself to stay involved with anything out of a sense of responsibility, I'm living my life "involved in areas that inspire me." Does that make me flaky? Maybe for the first time in my life, yes.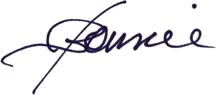 ---
Bonnie Gillespie is living her dreams by helping others figure out how to live theirs. Wanna work with Bon? Start here. Thanks!
(Visited 108 times, 1 visits today)