One of my most-covered topics here at The Actors Voice (and every time I'm hired to speak to groups of actors) is TYPE. While identifying primary type is fundamental to one's ability to target and submit on projects successfully, it's one of the things actors find most difficult to nail down. And while they go on a quest to determine their primary type, they find themselves consumed by something that really is just a tool to help make everyone's job a little easier. Don't let the whole typing thing run your life. Let it inform your choices so that you're working more "smart" than "hard" (in a business that's already hard enough).
So, how do you type yourself? You can spend hundreds of dollars meeting with experts who will walk you through the process of self-discovery very effectively (and if you have that option, I recommend it, as Mark Atteberry, Sam Christensen, and Scott Sedita all rock at it). But for those seeking typing-on-a-budget, you're in luck. There's a great way to get started right now. Grab your local thesaurus and make a list of words. Use adjectives and nouns that touch on character types and even roles themselves. You can add age range and ethnicity if you'd like. Start by opening a few breakdowns. What words do you see?
Here, I'll share some words from a breakdown I released on Actors Access just last week: male, 40s, Chinese, hard-boiled, detective, disgruntled, police officer, 30s, Filipino, sidekick, deft comic timing, addicted, exited, female, 20-30, Caucasian, sassy, sophisticated, secretary, curvy, rich, voluptuous, beautiful, seemingly innocent, very dangerous, crazy, wild child spirit, seductive, late 30s, half-Korean, handsome, moody, sensual, violent, tough, husky, chubby, Eurasian, mid-60s, slimy, tabloid reporter, no morals, the embodiment of evil, strong. Get the picture? Need more words? Here's more than you could possibly need. Add to this list if you think you need more. Descriptive words are everywhere. Let them help guide you to your type!
addicted
adventurous
aggressive
all-American
aloof
analytical
angry
anonymous
anxious
articulate
artistic
assertive
athletic
attractive
awkward
bad
badass
bastard
beautiful
best friend
big-city
bitch
blue-collar worker
bold
boss
bouncer
boy-next-door
busy-body
caring
charming
chatty
cheerful
childlike
chubby
cis-het
close-minded
comical
commanding
community leader
complex
concerned
condescending
conservative
cool
cougar
cowboy
crazy
cunning
curious
curvy
cute
cynical
dangerous
dedicated
defiant
desperate
detective
determined
direct
disgruntled
distant
doctor
dogmatic
doofus
douchebag
druggy
dumb
eager
eccentric
educated
efficient
elderly
elegant
embodiment of evil
enthusiastic
entitled
ethical
excitable
excited
exotic
fearful
feisty
forthright
fragile
frat boy
frustrated
fun-loving
funky
funny
gay
geeky
gender nonbinary
girl-next-door
good ol' gal
good-natured
goofball
gorgeous
grounded
handsome
happy
hard-boiled
healthy
heartthrob
helpful
hero
hippy
honest
hooker
hottie
humble
hunky
husky
hyper
ill
ingénue
innocent
insecure
integrity-filled
intelligent
intense
intuitive
jerk
jock
judge
judgmental
keeping a secret
know-it-all
laid-back
law enforcer
lawyer
leader
leading lady/man
lecherous
liar
lighthearted
loose
loveable
loyal
menacing
metrosexual
middle-class
MILF
military
misunderstood
moody
moody
musician
mysterious
nerd
newbie
nosy
nurse
open-minded
optimistic
parental
partier
patient
perfectionist
perky
perplexed
philosophical
police officer
poor
popular
poser
positive
powerful
pragmatic
precious
predator
pretty
princess
professor
proper
provocative
psycho
punky
pushy
quirky
relatable
religious
reserved
resilient
responsible
rich
rockstar
romantic
rugged
sad
sarcastic
sassy
scientist
searching
secretary
seducer
seductive
self-assured
self-made
selfish
sensible
sensitive
sensual
sentimental
sexual
sexy
shameless
shocking
shy
sidekick
slacker
sleazy
slimy
small-town
smarmy
smart
smarty-pants
smooth
socialite
soft
solid
sophisticated
sporty
stripper
strong
stylish
suave
suck-up
suspicious
sweet
tabloid reporter
talkative
teacher
tech-savvy
technophobic
thrifty
thug
tolerant
tormented
tough
transgender
troubled
trustworthy
uneducated
upper-crust
victim
villain
violent
voluptuous
waiter
weak
wealthy
white-collar
wicked
wild child
wimpy
wise
witty
young
yuppie
zany
zealous
Overwhelmed? Great! Now let's get it to a manageable state. What are you supposed to do with all of these words? Well, the best thing to do is to carry around copies of the master list (especially once you get rid of words that will never describe you as you now are) and whenever you have time to kill (you're early for a CD workshop, you're on a break during acting class, you're in the lunchroom at your day job), start asking folks to circle the half-dozen words that best describe you. Over time, you'll see patterns emerge. You'll learn which themes align for the storyteller you are. Clusters of words will keep coming up and you'll soon realize that you're way more small-town than big city. Or you're coming off as an intellectual when you've always felt you were a doofus.
Why does this matter? Well, when I put out a breakdown, I ask actors to submit on the one role for which they're best matched then use the notes section to tell me for what other roles they might like to be considered. When an actor instead submits on all seven of the male roles, it tells me three things: 1. He can't read; 2. He's desperate to play any role, no matter what; and 3. He doesn't know his primary type, because clearly he believes he could be both a 20-year-old nerd and a 45-year-old punk rocker, which simply isn't likely.
Hollywood is a town of specialists. Most folks don't want to know all the things you can do. We want to know about the one thing you do best and we want you to do that every time we call you in, all the way to the bank. We like to know that you know your strengths. It's not impressive to see that you think you could play every role equally well. It's impressive to see that you know where you rock the most and we love it when you rock exactly like that, every time we call you in.
In fact, let me recommend something that I hope will really streamline the submission and project-targeting process for you from here on out. Most actors seem to want to meet every casting director in Los Angeles. Let me tell you right now: A. You can't; B. You don't need to. There are too many of us and most of us aren't casting anything that's a slam-dunk for your type anyway. Once you've nailed down your type, the next — very important — step is to research which shows consistently feature your type. Research which feature film directors consistently include characters of your type in their films. Research which products and services consistently feature your type in their commercials. And then find out who casts for those shows, those film directors, those products and the ad agencies who are hired to create those ads. Research, research, research!
Rather than making it your goal to meet every one of the hundreds of casting directors in LA once, make it your goal to get in front of the top five to ten casting directors who consistently cast your type on every project they cast, from here on out. Create fans out of the people most likely to need your type consistently and you will build a career that is more prosperous than you may have ever dreamed possible. If instead you're trying to get on everybody's map, doing whatever it takes, being whoever it is you think they may want you to be, you're slinging spaghetti at the wall and that's a waste of energy and time and your talent. Hone it. Get specific. Know who you are, know who casts who you are, and make fans out of those people. That is how you build a career.
Oh, and after you've gotten really clear on what your primary type is, you'd better be sure your headshot is selling that exact type too! In fact, you don't have to wait until you know your type to find out what type your headshot is selling. Yes, your headshot is a placeholder for those of us who already know your work, but because you may be trying to get in front of casting directors who don't yet know you, it's also important to be sure your headshot sells exactly what you're going to be able to deliver when you walk through the door in person. Post a link to your most-used headshots on your blog or your Facebook page or whatever space you use to interact with folks the most. They don't have to be in the business. They don't have to know you. (In fact, the less they know you in person, the more effective this exercise will be, because they're going to be able to tell you what type your headshot says you are, irrespective of what they know about you as a person.)
Is your headshot selling what you're selling? If those types don't align, you're running the risk of committing the number-one top sin of all sins in this industry, the number-one top pet peeve mentioned by casting directors worldwide: You're misrepresenting yourself with a headshot that doesn't sell what you're selling. It's like having a business card with a misprint in your phone number. What's the point?
Wanna be sure your tools *and* your mindset are in peak form, no matter what tier you're on? Let us get you in gear with some FREE training right now!
Woo HOO!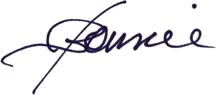 ---
Bonnie Gillespie is living her dreams by helping others figure out how to live theirs. Wanna work with Bon? Start here. Thanks!
---
Originally published by Actors Access at http://more.showfax.com/columns/avoice/archives/001025.html. Please support the many wonderful resources provided by the Breakdown Services family. This posting is the author's personal archive.
(Visited 5,095 times, 2 visits today)