Hello Bonnie,
I am a Seattle-based actor and read your column every week. I do actually read what you write so I know how big you are on research. I recently got an email from a local casting director who was letting us all know that [an A-list casting director] was coming to town. For $200 a day (from 9am to 7pm), you can attend. There are 40 spots per day.
I was very interested at first and still am but I wanted your thoughts on why a CD with his credentials would do workshops. Would you be doing workshops if you also had a full plate of big-budget films and strong indies? And what are the chances of someone like this using out-of-town talent in the future?
I surfed the web looking for info on this guy's workshops and could find very little feedback from students. A few positive comments on his IMDb-Pro message board but that's about it. Any thoughts?
Thanks,
Matt Clark
Hi Matt,
Thanks for writing. Good for you, doing research. I commend you for that! I was thinking about that whole, "Why travel?" question and came up with a few scenarios under which a trip like this, by a CD like this, actually makes sense.
It could be that this casting director is soon going to be casting something shooting in Seattle and, rather than farming off the local casting of minor roles to a Seattle-based casting director, he negotiated to do the local casting himself, after casting leads out of LA. That would require that he start getting familiar with the Seattle talent pool and a very efficient way to do that is to make visits to the market, scout, see plays, do workshops, and then hold sessions.
It could be that this particular CD has family in the area and a workshop like this provides a great excuse to go back for a week. Basically, his whole trip is paid for with a weekend workshop like this, so — after putting in a weekend with actors — the rest of the time is his to hang out, toodle around, whatever.
It could be that he's writing a book or starting to teach classes as things slow down in casting for him (if that's happening; some CDs report a slow-down lately), and he's looking to expand his audience of actors. Doing workshops in other cities is a great way to do that, and make money at the same time.
But, whatever his primary reason for being in Seattle is, he's probably going to give a great seminar with loads of insight into the amazing casting career he's built over the past decade and a half. The keys to fame and fortune? No. None of us could ever give you those. But there might be plenty of cool stuff going on for your $20 per hour. Eesh… that is pretty steep, though. Hmm.
Well, I guess it could be all about the money. The CD certainly gets part of the daily eight grand, for his time. But he probably doesn't get the majority of the fee; as usually the groups that organize these events keep most of the money to rent the space, staff the event, promote the event, register the guests, etc. I guess, like with most CD workshops (whether they involve visiting casting directors or ones you can regularly see every few weeks at various venues in your market), you just have to decide whether what you might get out of the workshop is worth the money and time. If you're going there to learn about how that person does his job, have a bit of the casting process demystified for that person's office or that person's market, and hopefully do a little networking, that's great motivation and you'll probably not be disappointed. If you're going with the hopes of "being discovered," it's far more likely that you will leave there disappointed.
And since that sort of disappointment breeds Bitter Actor Syndrome, I recommend being really sure that "being discovered" is never your motivation in doing anything that costs even a tiny bit of money in this business.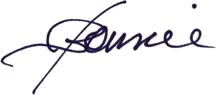 ---
Bonnie Gillespie is living her dreams by helping others figure out how to live theirs. Wanna work with Bon? Start here. Thanks!
---
Originally published by Actors Access at http://more.showfax.com/columns/avoice/archives/001021.html. Please support the many wonderful resources provided by the Breakdown Services family. This posting is the author's personal archive.
(Visited 92 times, 1 visits today)