Hey Bon!
Thought you might dig my latest efforts —
I'm taking a CD workshop soon where we have to pick from the sides she has provided and prepare them. I picked a scene and naturally, I only have the info I'm given on the two pages.
All I know is the name of the show, that my wife is in the hospital, and that's where the scene takes place. I thought, "Hmm, let's see if I can get more info on the episode." So I…
IMDb'd the show (it's on its eleventh season, so there are a lot of episodes and cast members)
hit "command-F" on my Mac to bring up the search box
searched for the characters' first names (the only info I have); search returned 3 females and 17 males, in case you're wondering
found the two names that have the same last name and noted the season and episode
found the transcript online for that episode
verified it was the correct one
found the episode on Netflix
…and now I know everything I need to know regarding the history of these people.
BAM!!!
Research Mastah!
— Brian
Research Mastah, indeed, Brian! Wow! I am so impressed at your resourcefulness. What I love, especially, is that you're so cool to share this tactic with others.
Here's why that act of sharing doesn't *at all* erode any advantage you'll have, in this CD workshop: Because most actors will look at the above and say, "Ugh. That's a lot of WORK. It's *just* a CD workshop. I get the tone of the show. I can nail this."
And, y'know, they might be safe with that assumption. But how ninja to KNOW that everything that you *could* find out about how to rock that read, you now know? So ninja! The confidence with which you'll approach this experience because you basically majored in the subject for a few hours will absolutely shine through.
Way to look like a booker!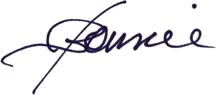 ---
Bonnie Gillespie is living her dreams by helping others figure out how to live theirs. Wanna work with Bon? Start here. Thanks!
---
Originally published by Actors Access at http://more.showfax.com/columns/avoice/archives/001864.html. Please support the many wonderful resources provided by the Breakdown Services family. This posting is the author's personal archive.
(Visited 52 times, 1 visits today)