Meanwhile over at the Chart Harmony Discord…
The question of how we handle leap year birthdays (people born on February 29th, a date that only shows up in our calendar every 4 years) came up. Here's my take.
What we celebrate astrologically is the solar return. For example, Keith's birthday is March 3rd. His solar return, however, is TONIGHT! 🙂
So, there is no "skipped day" when we focus on a solar return. The Sun will always reach the exact same degree in Pisces, and THAT is when the birthday/solar return is celebrated, not on a particular DATE.
That means, quite literally, the person born on February 29th has a birthday that — astrologically — going to be on the 28th sometimes, on the 1st sometimes, and of course in leap years, on the 29th sometimes (like, sometimes even when there IS a 29th… their solar return could be on the 28th or 1st!!!).
How's that for an incredibly Mutable answer for an incredibly Mutable sign celebrating its incredibly Mutable birthday? 😉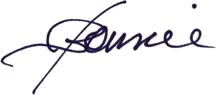 ---
Bonnie Gillespie is simultaneously all characters in The Wizard of Oz (esp. the yellow-brick road). Wanna work with Bon? Start here. Thanks!
(Visited 71 times, 1 visits today)