Okay, so I have this great topic for tomorrow's column about mistakes actors make in choosing their headshots. Believe me: they make LOTS of mistakes.
But this week's column idea troubles me for a few reasons. Identifiability: Do I want to do the black bar over the eyes thing like they do in "Fashion Don'ts" in the back of Cosmo? Yes, sure… but part of what MAKES a headshot work, even if it breaks ALL of the rules, is that it captures SOMETHING (and usually that's all about the eyes).
How about a big blur or pixilated dot like they use on COPS or Cheaters when someone doesn't sign the release? Okay, that works, but then no one is going to be looking at the POINT I'm making (about obnoxious cropping, odd character poses, overall BAD composition) if they're looking at something right out of The X-files, right?
There's the scorned ex-girlfriend technique, wherein I "cut" the face out, but if I'm doing that in examples of ALL headshots (the ones that WORK and the ones that DON'T WORK), can you really tell what it is that I'm saying WORKS about one and what doens't about another? Ugh! I'm so frustrated over this!
I already know I'm going in with a big couple of paragraphs about how effin' frustrating this topic is to begin with, as I'd much rather NOT write it, do a column on something "safe," and not risk having actors pissed that their headshot — even if only THEY recognize themselves — was used for something other than the reason it was submitted to me in the first place.
I totally get that. And I also know that I write a lot about my experiences in casting and never does a producer contact me and say, "Hey, I want to hire you to cast this movie, but I don't want you to write about anything that you observe about actors or how they can better their chances of making it in Hollywood during the process of casting this film." It is a part of hiring ME to do a job: I'm going to glean information from the work *I* do and turn it into a column or book or topic at a speaking engagement and help actors with it. It's just how I roll.
So…
Do I go "balls out" and just write the column, use the photos unretouched (except by the photographer, of course) and explain my reasoning, knowing that more people will LEARN from this than will be BURNED by this? Or do I edit the photos (which will be presented at the exact size as the samples you see, above) to protect (or at least somewhat mask) the identity of the subjects and explain my reasoning for that? Those are my two least-icky options. The ick-filled option is to write about something else altogether… and that's a way wussy move.
I guess yet another option is to write about the issues without having the visual examples. I know I can write up a storm, but can I really explain well enough what I'm talking about when saying that a headshot in which the actor's forehead is cropped down to her eyebrows AND the tip of her chin is cropped out does NOT serve the actor AT ALL? I mean, I can bitch about it… but until you see the absurdity of it, will you really GET what a bad headshot choice it is?
*sigh*
My job is hard today.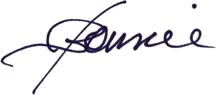 ---
Bonnie Gillespie is living her dreams by helping others figure out how to live theirs. Wanna work with Bon? Start here. Thanks!
(Visited 138 times, 1 visits today)